The TAG E-Z Pipecut NC Pipe Cutting machine is an NC pipe cutting machine for cutting shapes and concurs in pipes.
The machine is easy to use and comes with standards cutting shapes for T-Pipe Cutting, Elbow Pipe Cutting, Saddle Pipe Cutting etc.
The TAG E-Z Pipecut NC Pipe Cutting machine comes standard with the TAG NC controller that allows you to use the standard pre-set loaded shapes witch you can change to your own sizes.
The machine comes standard with CAD/CAM software to make your own cutting programs but gives also the opportunity to up-load your existing cutting drawings in to the TAG NC controller.
The TAG E-Z Pipecut NC Pipe Cutting machine comes standard for plasma cutting process, as option available oxy-fuel conversion kit.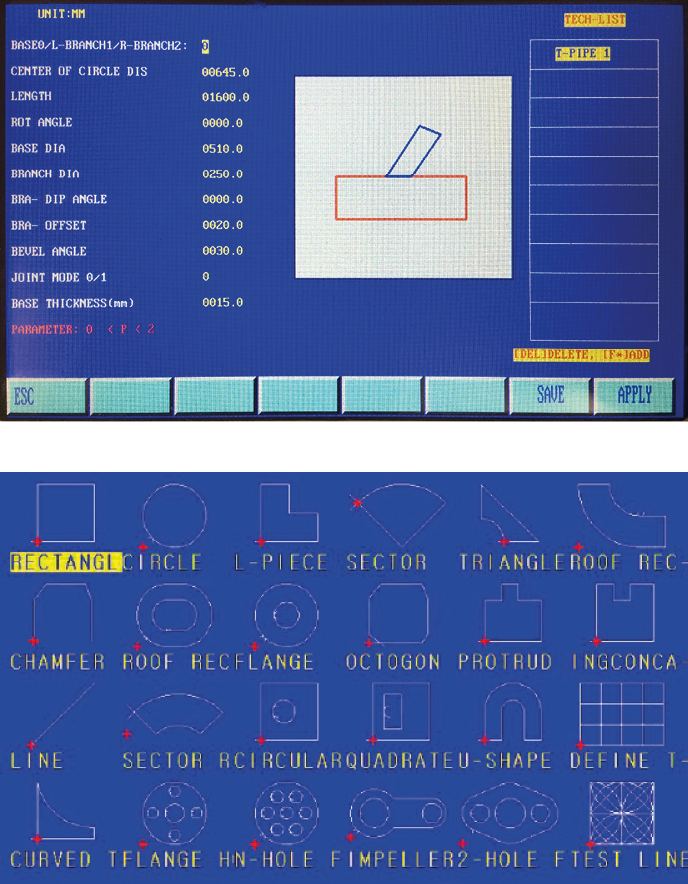 Minimal lead-time: 
No delivery lead-time 
On-demand production 
Flexibility in production: 
Re-designing of pipes at any time 
Production of parts based on fitting to the actual final-product (not only depending on drawing)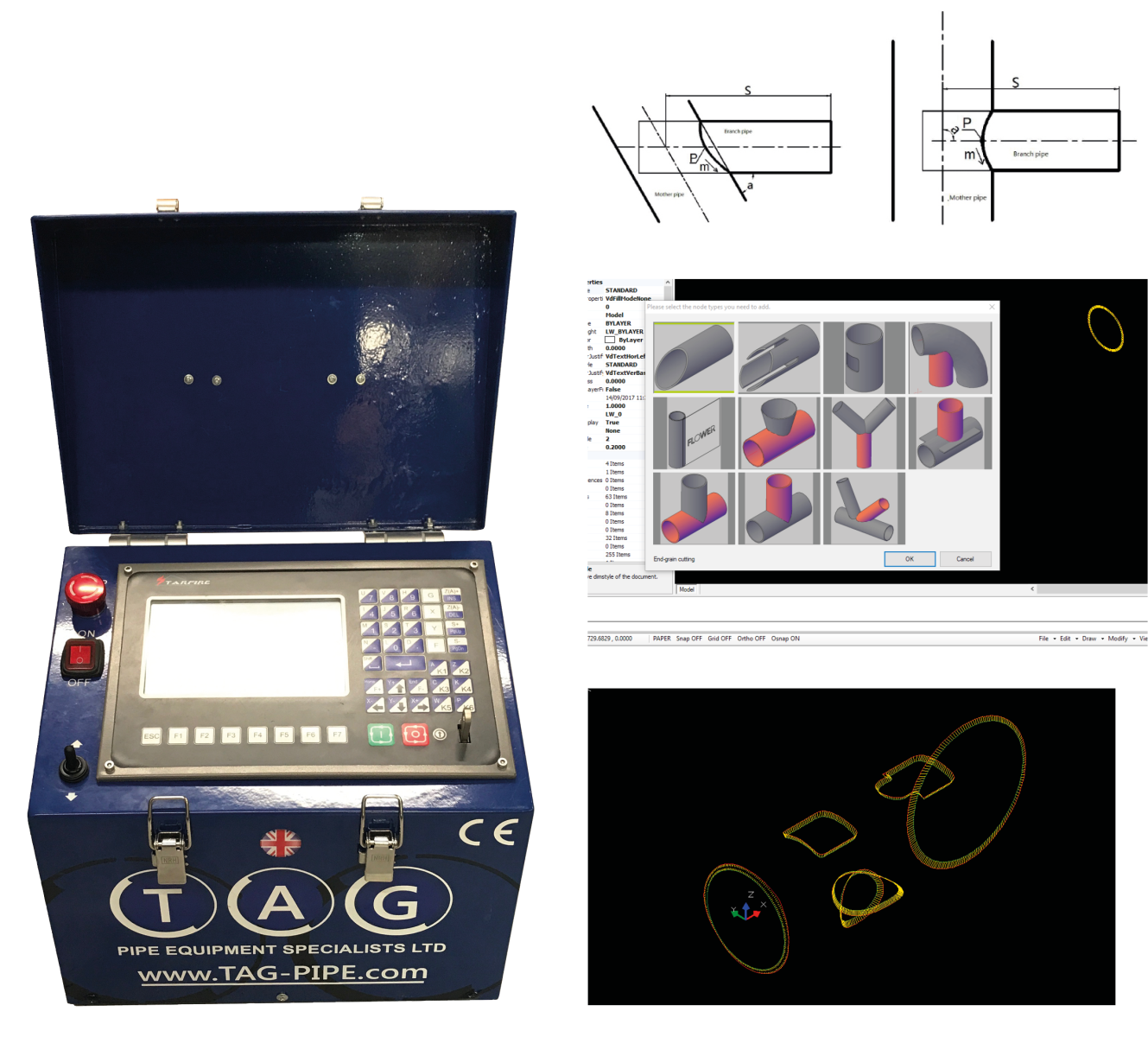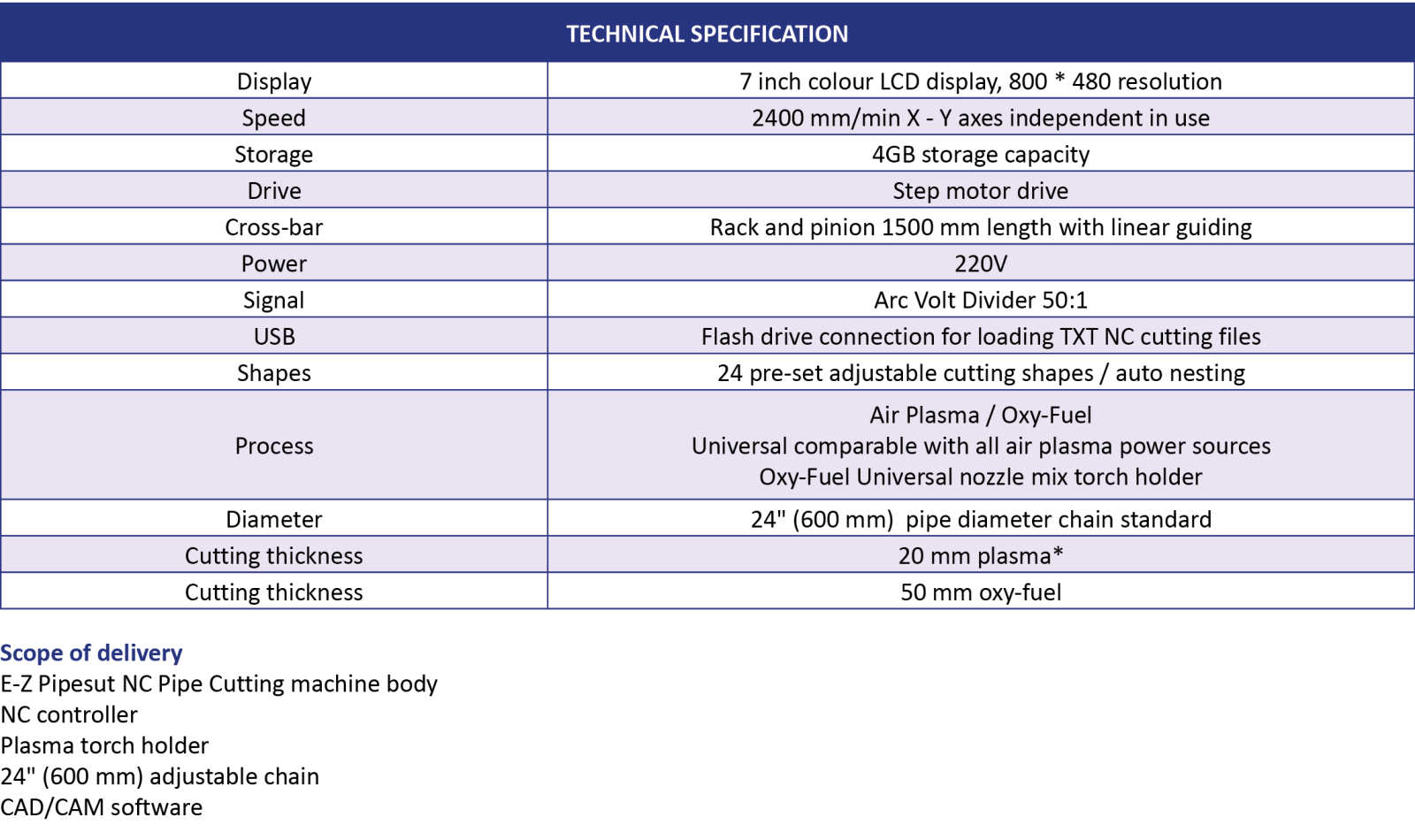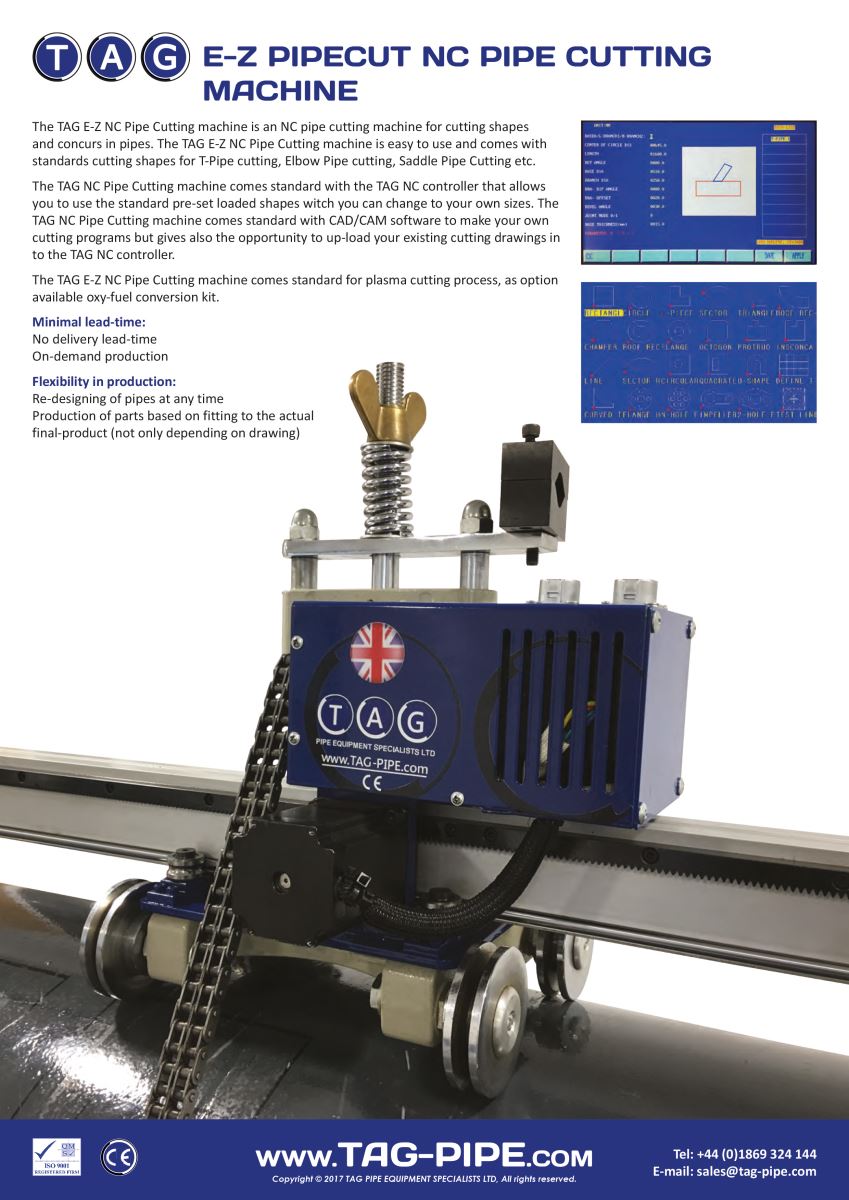 Bevelling Machines
prev
next
Featured News
SEND US YOUR PICTURES AND RECEIVE A £50 DISCOUNT OFF
e-mail us some pictures of our equipment in use, and if we use them on the website, or in any of our literature we'll give you a £50 credit against your next order!!!
Featured News
OUT NOW!
THE NEW 'E-Z' FIT RED PIPE CLAMP!
The latest addition to TAG Pipe's range - rapid fit up, pipe-welding alignment clamps, is the latest version of the 'E-Z' Fit Red. Boasting a range of 1" to 12" in just 3 clamps! The new 'E-Z' Fit Red can be used on stainless steel without any additional accessories, preventing contamination of the pipe during fit up.