TAG E-Z Pipecut Hole Cutter
Range: 3" - 24" (80mm - 600mm)
TAG's E-Z Pipecut Hole Cutter is designed for cutting precise T-joint circles, or any hole on the surface of pipes, pressure vessels and heat exchangers.
This can be done from the inside or the outside of the vessel.
Easy to operate, light weight and compact in design, the E-Z Pipecut Hole Cutter will also cut and bevel holes into flat plates.
Available in 110v or 220v power supply.
Download our TAG E-Z Pipecut Hole Cutter Catalogue Here

The TAG E-Z Pipecut portable oxy-fuel cutting machine is ideally suited for cutting high precision T-joint circles including any hole that crosses the side of the pipe for piping systems, high-pressure vessels and heat exchangers.
In addition to cutting circles and bevel in flat plate, the machine can cut a vessel from the inside or outside, the machine is designed to do straight or bevel cutting of the hole.
H-Lever Handle - The up/down interlock unit employs a trigonometry function generating mechanism to ensure higher bevel accuracy than conventional crank mechanism; very easy to set up with just two adjustments.
Rotating Gas Manifold - Keeps hoses from becoming tangled automatic. Tip stand off - ensures higher accuracy during bevel cutting.
On/Off Drive Clutch - Position cutting tip accurately and quickly
Flat Circle Bevel Cutting - Can be used to cut circles in flat plate with a bevelled edge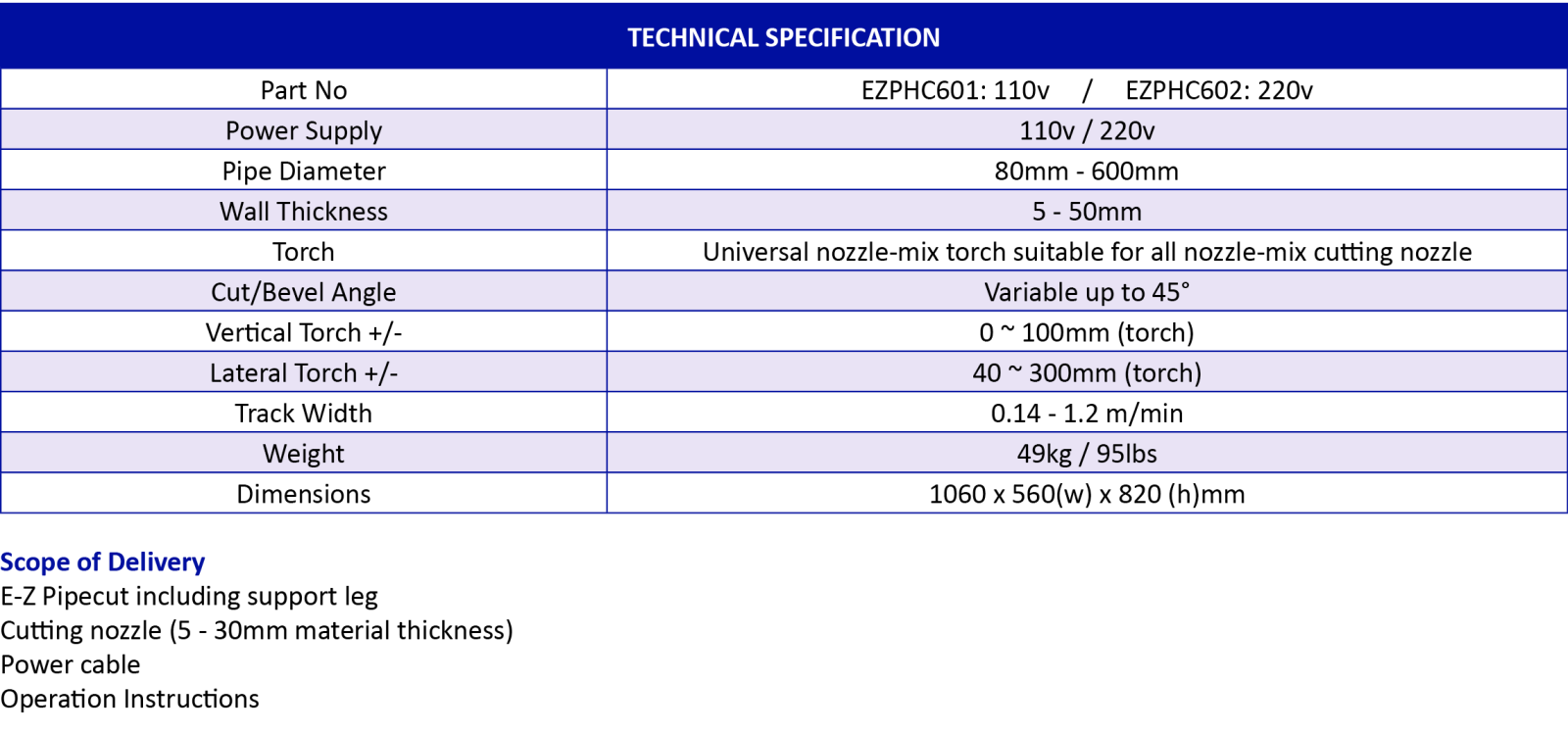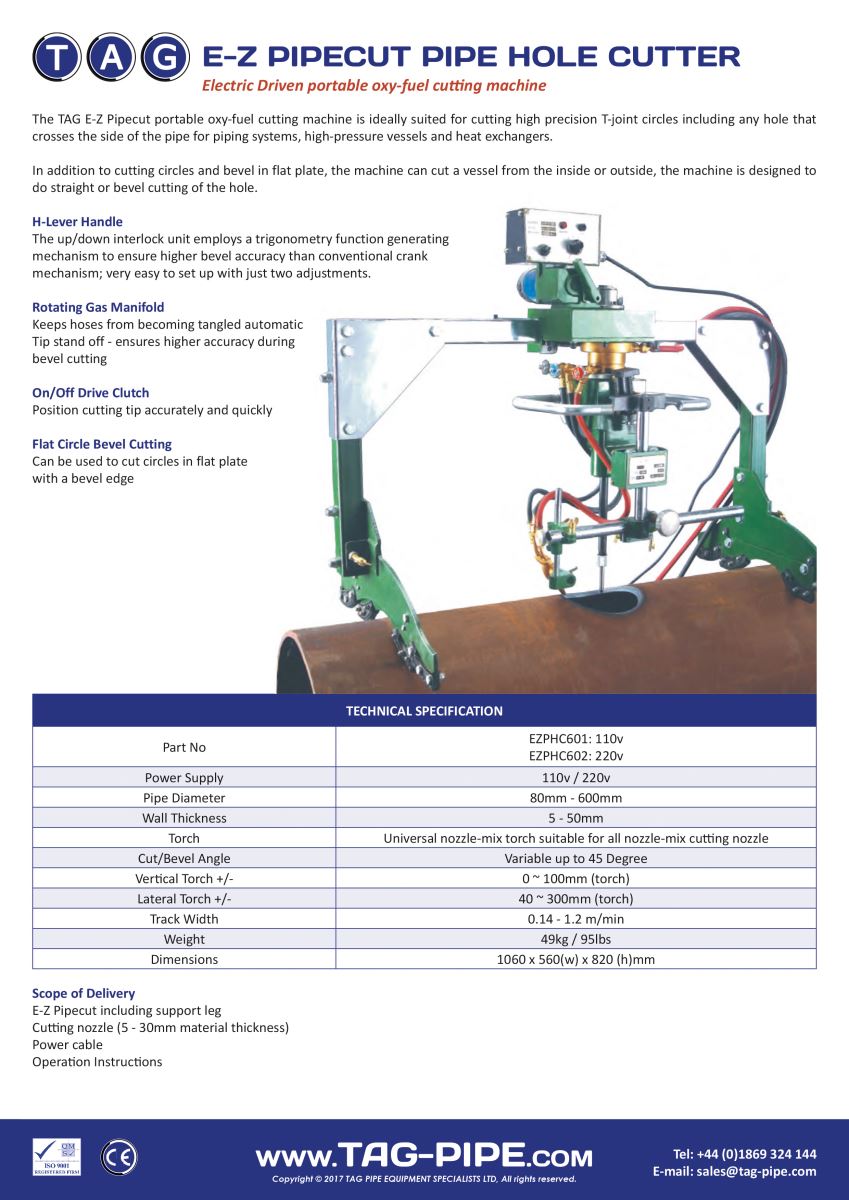 Bevelling Machines
prev
next
Featured News
SEND US YOUR PICTURES AND RECEIVE A £50 DISCOUNT OFF
e-mail us some pictures of our equipment in use, and if we use them on the website, or in any of our literature we'll give you a £50 credit against your next order!!!
Featured News
OUT NOW!
THE NEW 'E-Z' FIT RED PIPE CLAMP!
The latest addition to TAG Pipe's range - rapid fit up, pipe-welding alignment clamps, is the latest version of the 'E-Z' Fit Red. Boasting a range of 1" to 12" in just 3 clamps! The new 'E-Z' Fit Red can be used on stainless steel without any additional accessories, preventing contamination of the pipe during fit up.