TAG Trailing Shields
Supplimentary gas shielding for exotic & reactive metals
Download our Trailing Shields Catalogue Here

Aluminium Trailing Shields
Trailing Shields enable the welder to weld faster, saving time and money allows the production of bright shiny welds.
Suitable for welding all types of exotic materials including titanium, nickel and cobalt alloys, stainless and duplex steels and other reactive metals.
Trailing Shields reduce gas consumption due to the gas being isolated to the weld area only and save wasted time, effort and expense by avoiding rejected welds due to oxidation.
Flat models for sheet or plate work are available as well as profiled models for the welding of both internal and external pipes, vessels and tanks.
The gas is diffused via a perforated plate.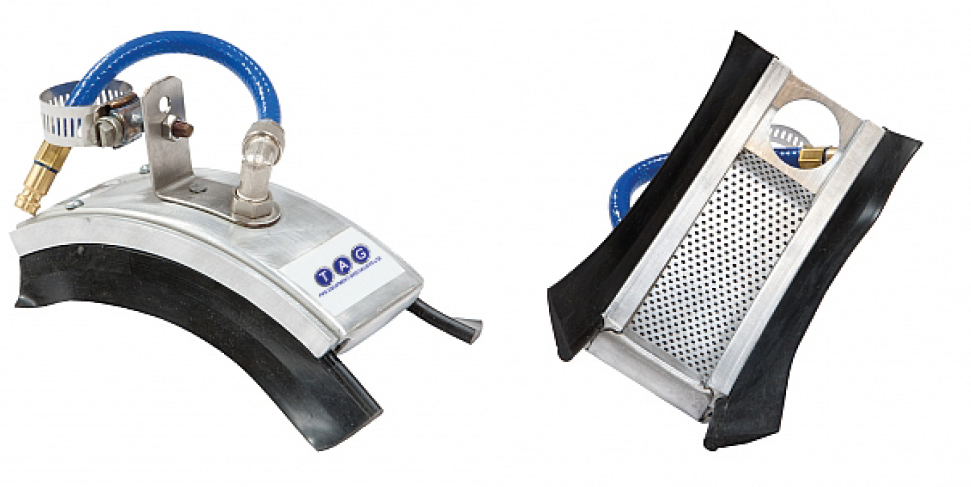 Stainless Steel Trailing Shields
These shields are made from Stainless Steel and utilise a stainless steel sinter-metal gas diffuser.
The advantage of the Stainless Steel Shields is they can be used for more than one pipe size, making them more versatile than other simpler systems available.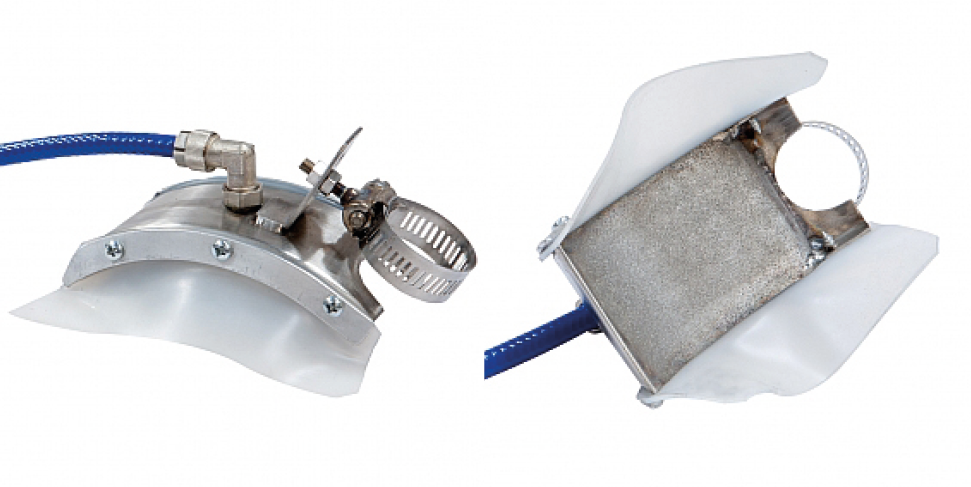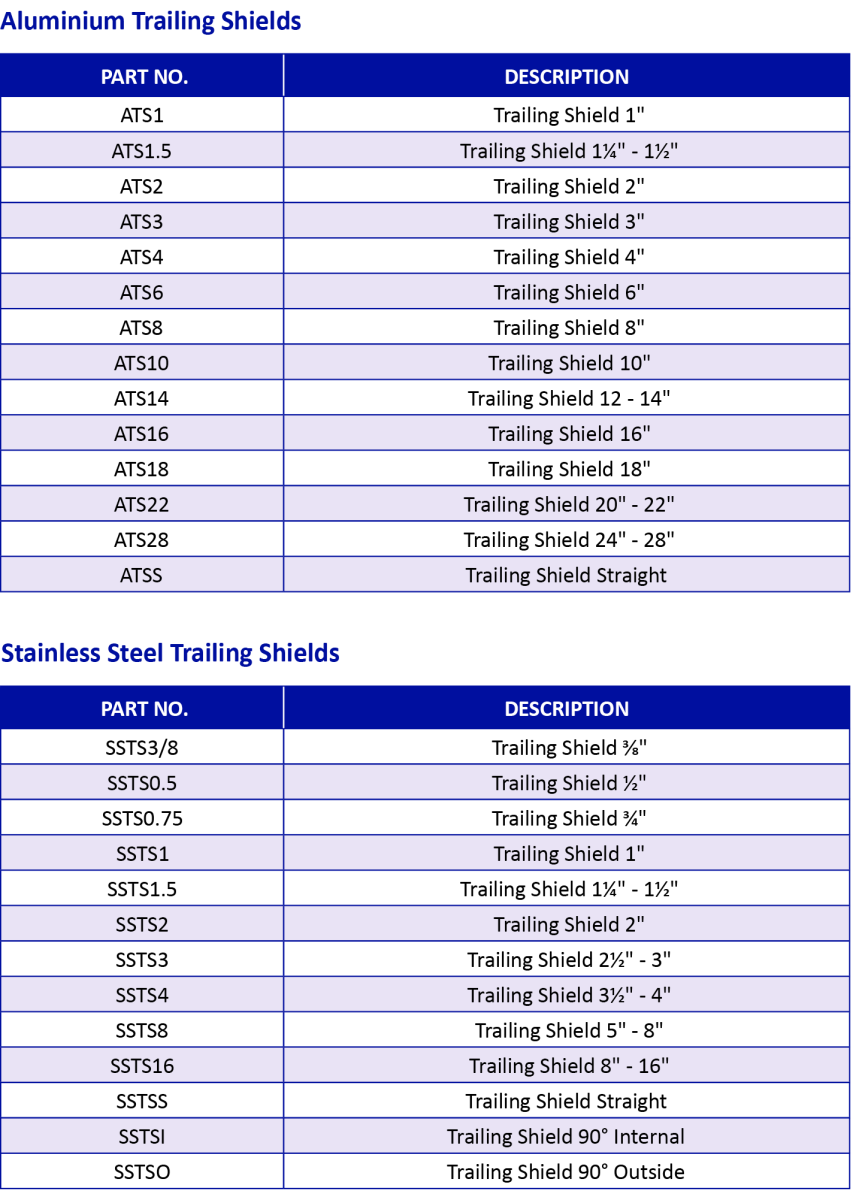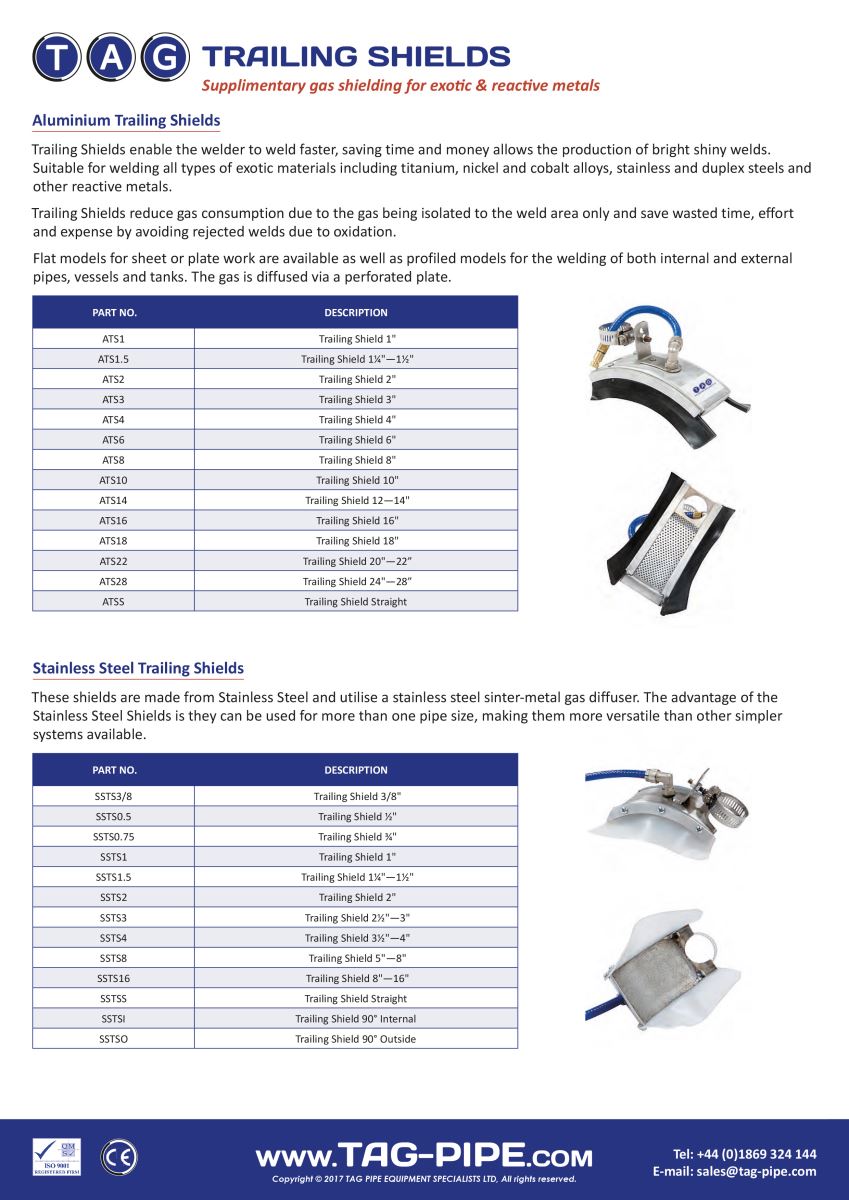 Pipe Purging Equipment
prev
next

Mathey Dearman Inc., B&B Pipe and Industrial Tools LLC, and TAG Pipe Equipment Specialist Ltd. are proud to announce the merging of the three companies into one business. While the strong brand names will continue, the new organization will be named Specialized Fabrication Equipment Group, or The S.F.E. Group.