TAG Quattro Pipe Stand
Heavy duty pipe stands for large diameter and heavy wall pipe
The Quattro Pipe Stands are the solution to heavy duty pipe handling.
Pipe Size Capacity: 1″ - 36″
Pipe Load Capacity: 2.2 Ton / 2,265kg / 5,000lbs
Height Adjustable: 24″ - 44″ (61cm - 112cm)
The Quattro can be supplied with lockable castor wheels so pipe can be moved around a workshop or site, without using a crane or forklift. Head styles are available for rotational or transferal movement.
Download our Quattro Pipe Stand Catalogue Here

The Quattro heavy duty Pipe Stands are the ideal solution for heavy duty pipe handling, in the workshop or for site applications.
The Large V-Head, heavy duty base and variety of head options make the Quattro the most durable and versatile pipe stand on the market.
The Quattro stand can be used as a simple jack stand, supplied as standard with levelling pads to accommodate uneven working surfaces.
Weight load tested to 2,265kg / 5,000lbs per stand.
The Quattro stands can also be supplied with lockable 8" castor wheels so pipes of up to 36" diameter and any length can be moved around a workshop or site, without the need for a crane or forklift.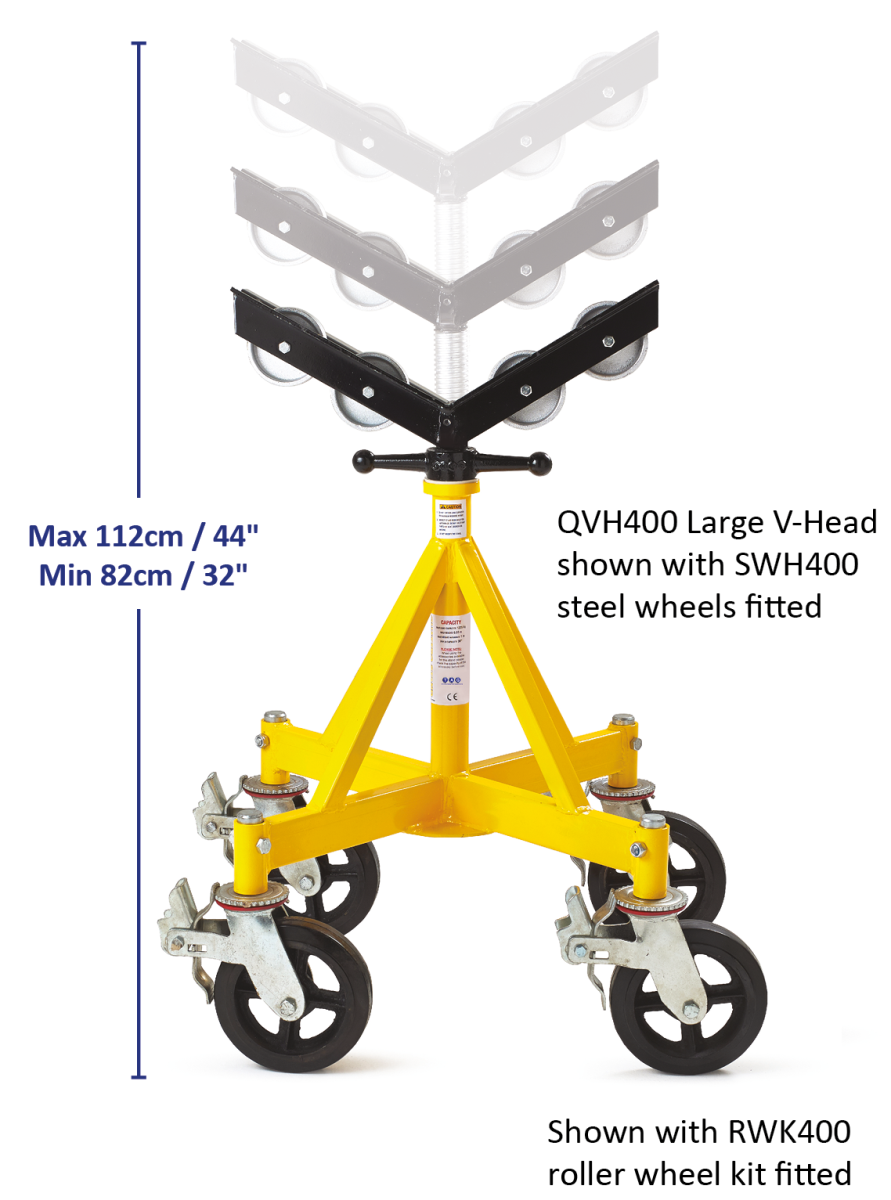 Features and Advantages
Load capacity 2,265kg / 5,000lbs
Variety of head options available
Optional castor wheels for pipe transportation
Height adjustable
Heavy duty box section construction
CE Conformity Certified with CE Mark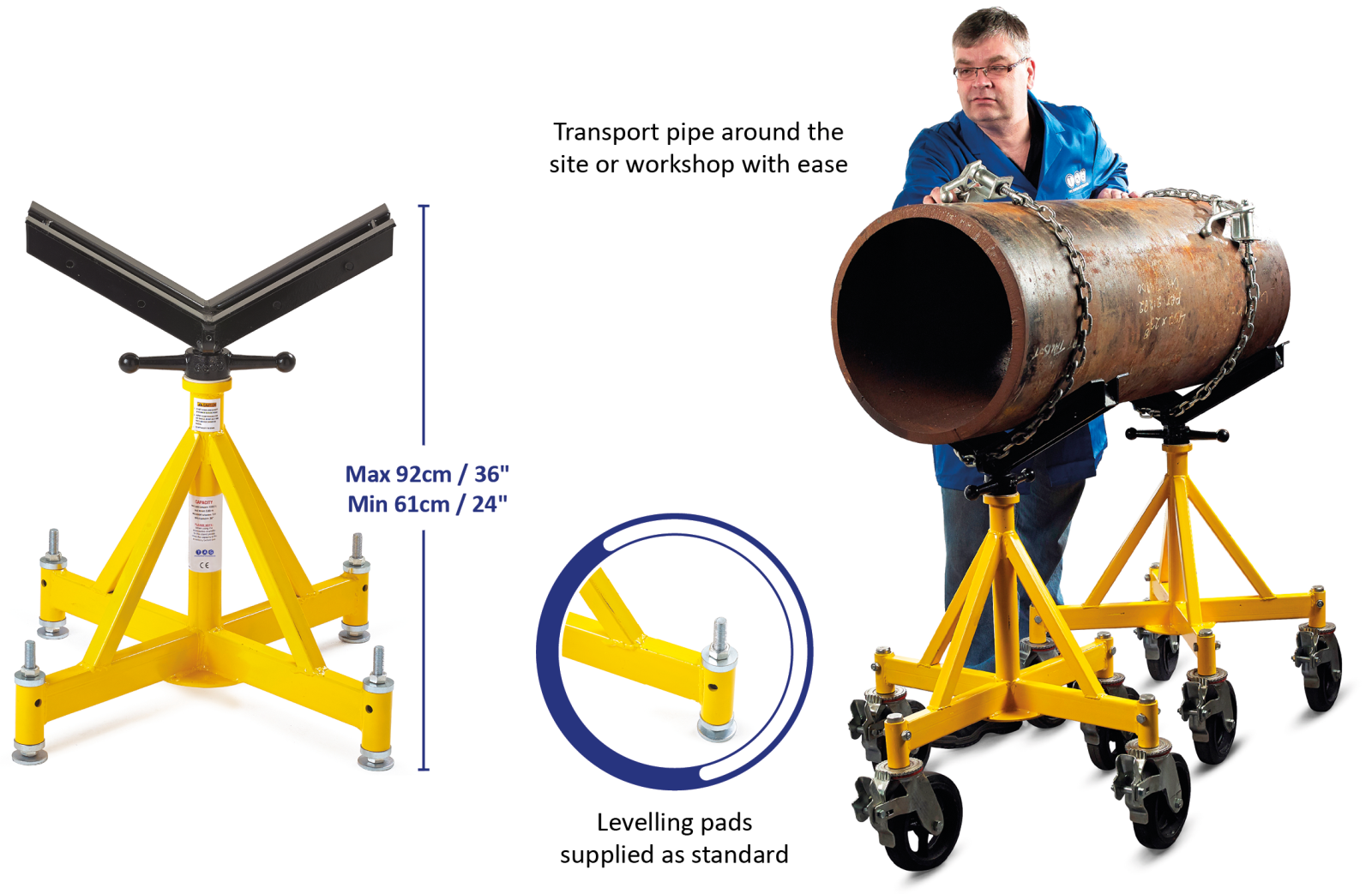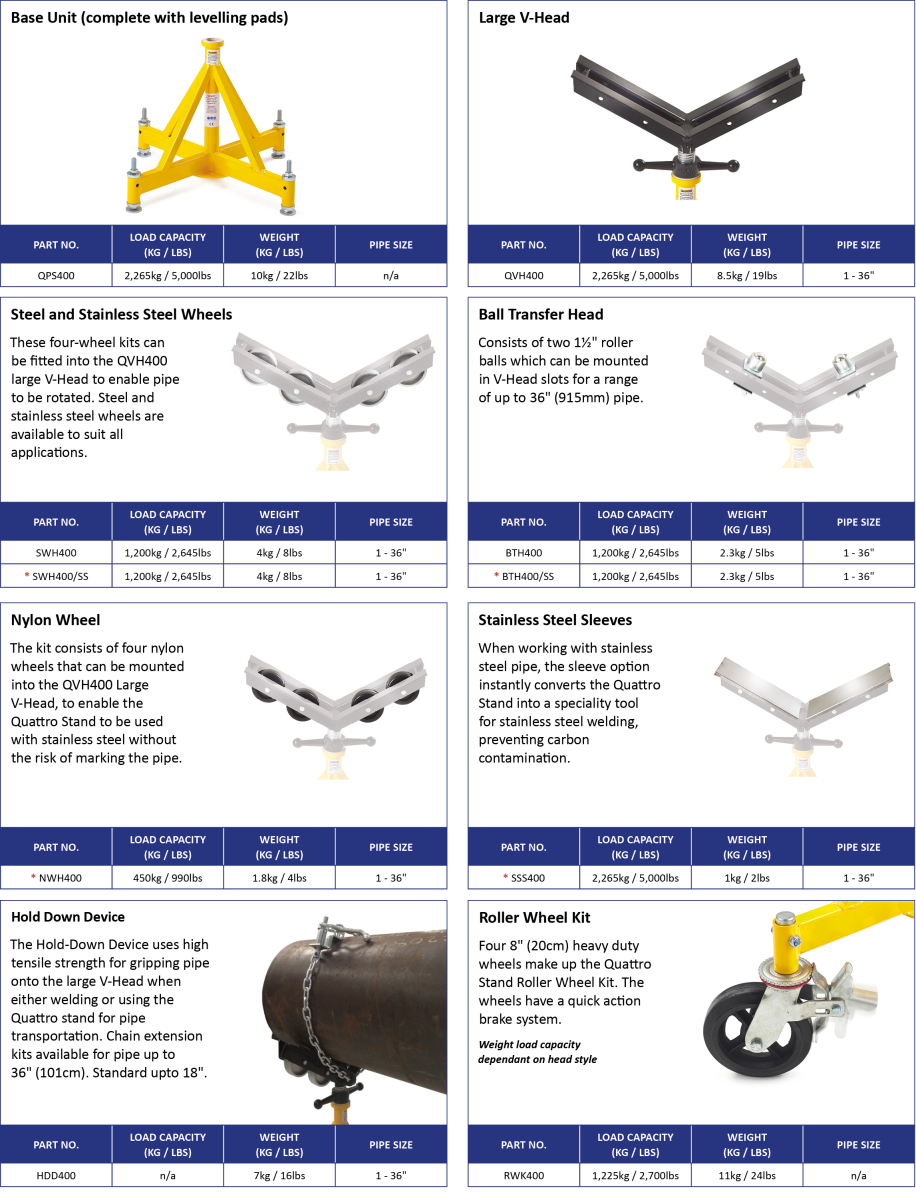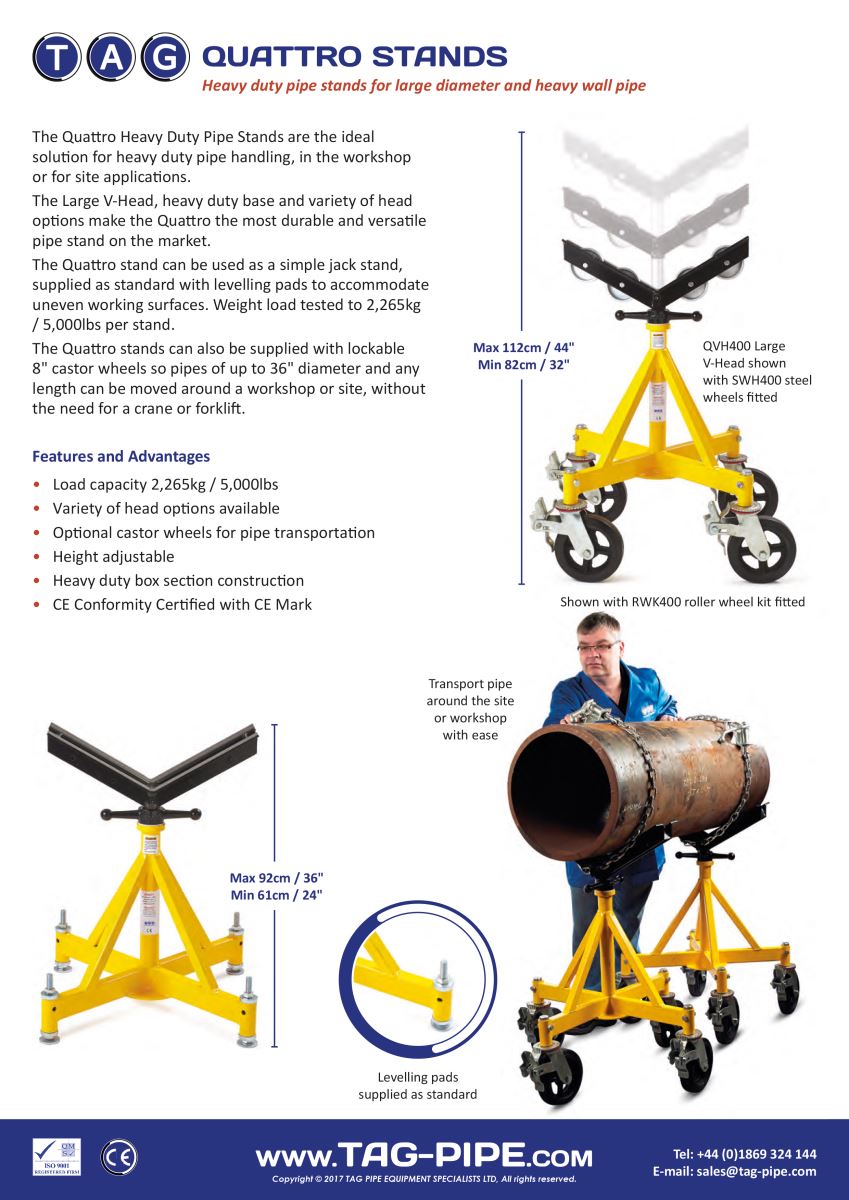 Pipe Stands & Rollers
prev
next
Featured News
SEND US YOUR PICTURES AND RECEIVE A £50 DISCOUNT OFF
e-mail us some pictures of our equipment in use, and if we use them on the website, or in any of our literature we'll give you a £50 credit against your next order!!!
Featured News
OUT NOW!
THE NEW 'E-Z' FIT RED PIPE CLAMP!
The latest addition to TAG Pipe's range - rapid fit up, pipe-welding alignment clamps, is the latest version of the 'E-Z' Fit Red. Boasting a range of 1" to 12" in just 3 clamps! The new 'E-Z' Fit Red can be used on stainless steel without any additional accessories, preventing contamination of the pipe during fit up.