TAG Tri Chain Vice Stand
A simple but effective solution to small bore pipe handling
Pipe Size Capacity: 1/2″ - 6″
Height: 36″ (91cm) 
The TAG Tri Chain Vice Stand is a proven design used in construction sites around the globe.
TAG offer the same features and quality as other brands but at the most competitive price.
Download our Tri Chain Vice Stand Catalogue Here

Optimised Base For More Working Area
Benders are located at the rear of the base and three tool hangers are provided
Integrated Ground Lug
Provides a conductive surface to connect the earth cable
Self Hooking for 4" Pipe
No need to use a second hand to engage the chain into the wear plate
Leg Chain
Retains legs even when subjected to rugged use during operation and transport
Rugged Tool Tray
Prolonged stability before requiring a leg adjustment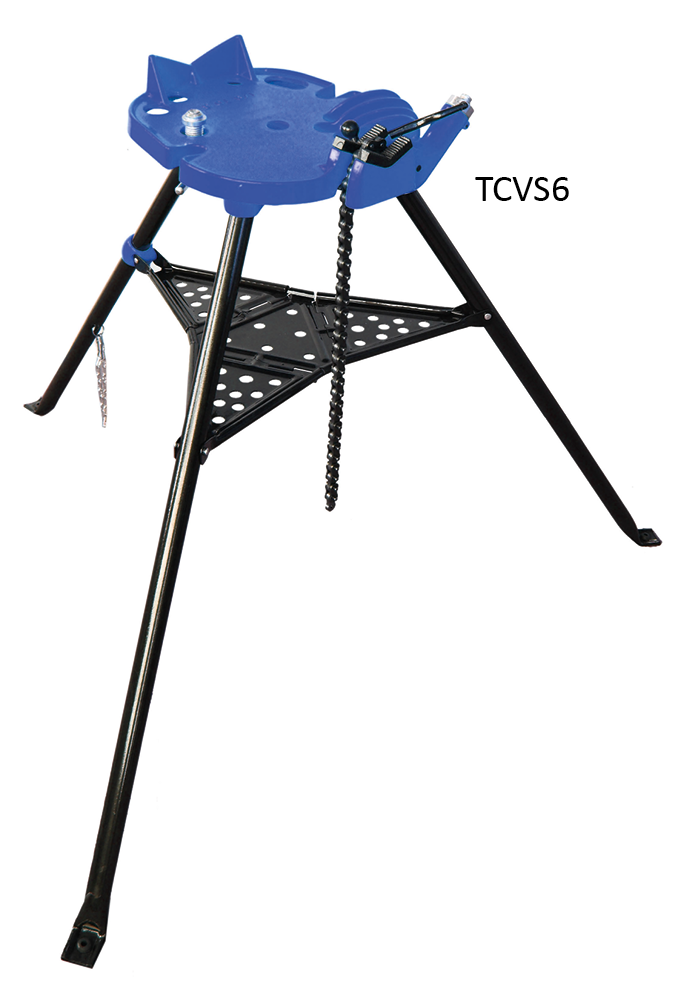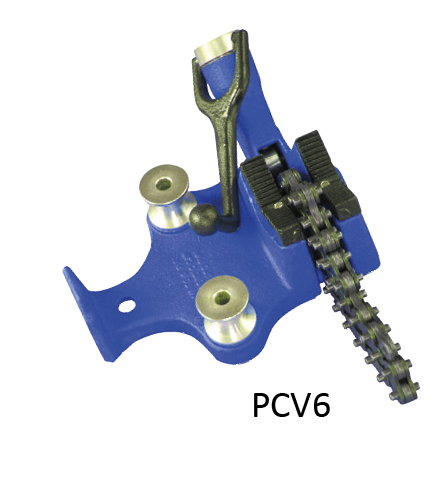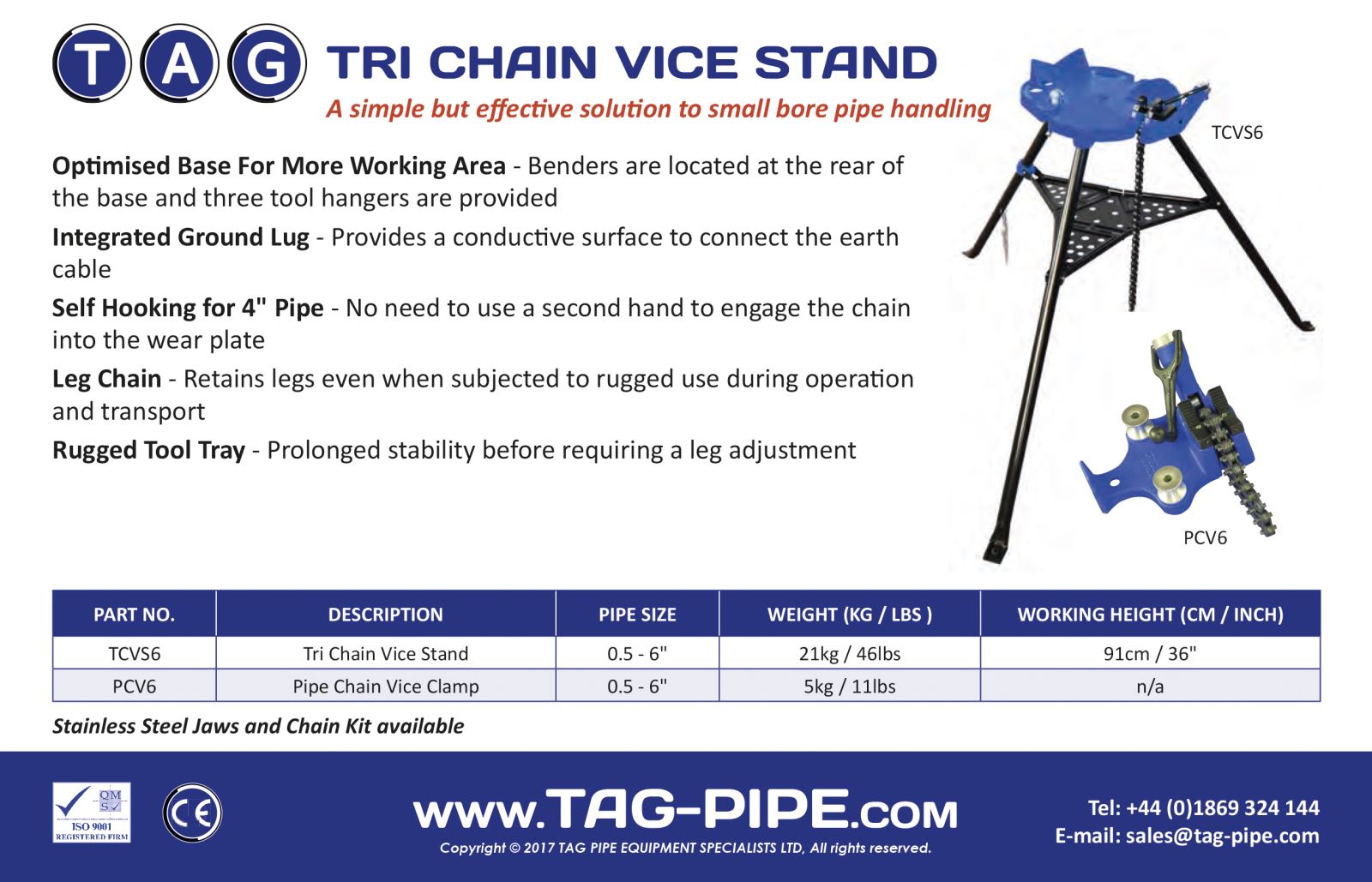 Pipe Stands & Rollers
prev
next
Featured News
SEND US YOUR PICTURES AND RECEIVE A £50 DISCOUNT OFF
e-mail us some pictures of our equipment in use, and if we use them on the website, or in any of our literature we'll give you a £50 credit against your next order!!!
Featured News
OUT NOW!
THE NEW 'E-Z' FIT RED PIPE CLAMP!
The latest addition to TAG Pipe's range - rapid fit up, pipe-welding alignment clamps, is the latest version of the 'E-Z' Fit Red. Boasting a range of 1" to 12" in just 3 clamps! The new 'E-Z' Fit Red can be used on stainless steel without any additional accessories, preventing contamination of the pipe during fit up.