TAG Cage Clamps
Size specific rapid locking external alignment pipe clamps
Cage Clamps are the cost effective method to quickly align a single size of pipe.
There are three versions available; manual, ratchet and hydraulic.
These are available in two styles, either "Tack" or "No Tack".
The tack type has straight cross bars and is removed from the pipe before final welding.
The more popular no tack model has arched cross bars to permit a 90% circumferential weld without removing the clamp.
Download our Cage Clamps Catalogue Here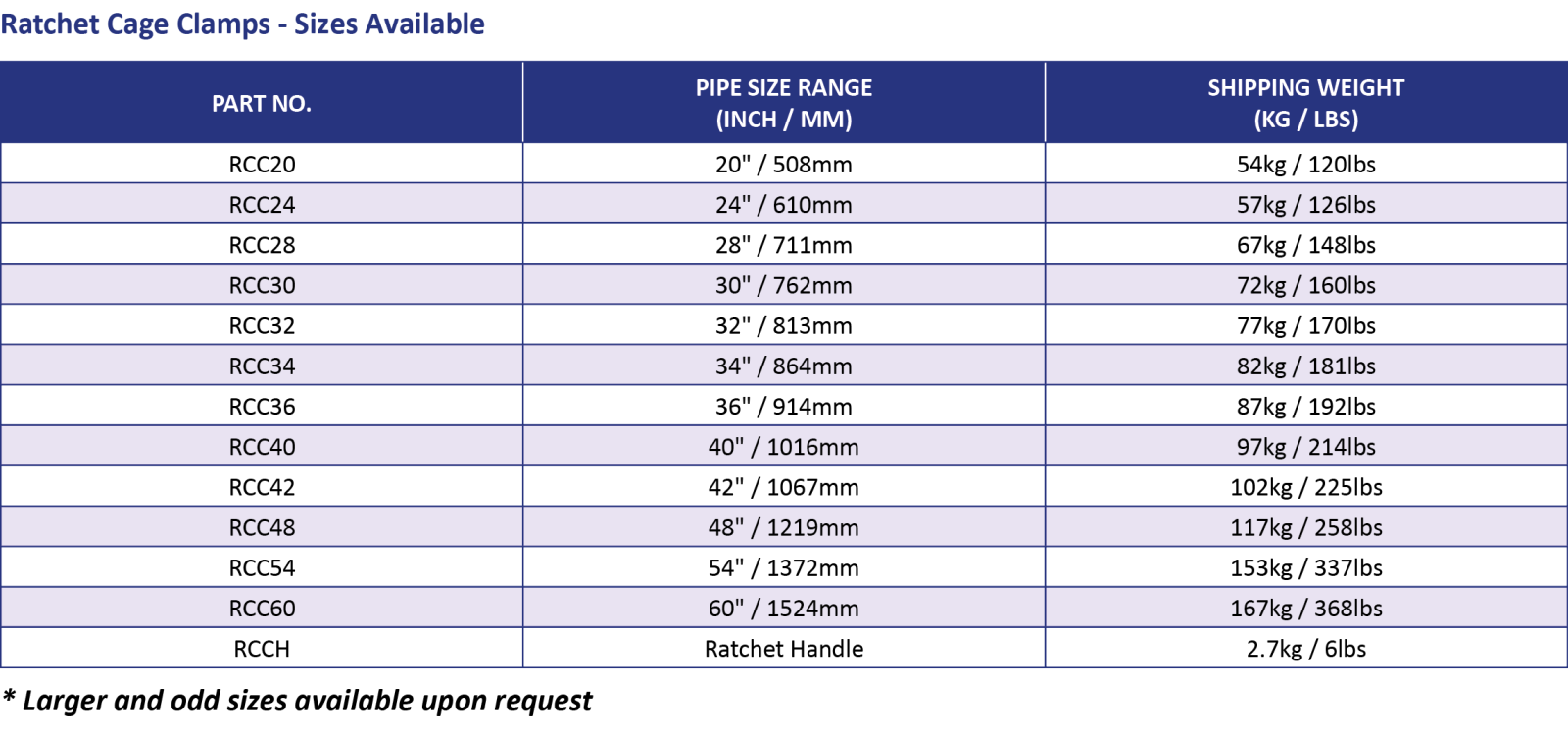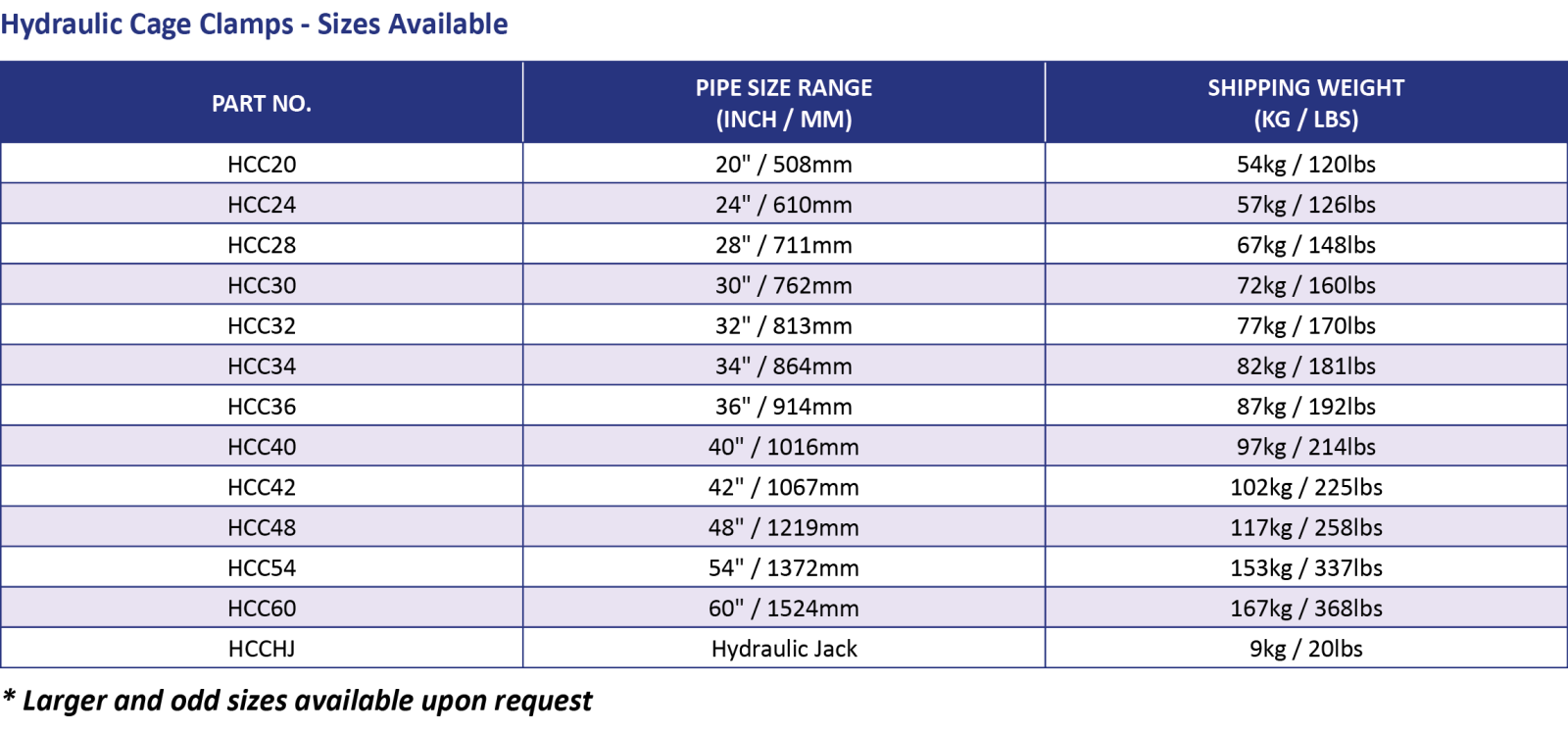 Manual Cage Clamps
Range: 4 - 24"

The TAG Manual Cage Clamps are available in sizes ranging from 4 - 24".

The Cage clamp is designed to achieve rapid alignment of two pieces of pipe prior to welding.

Will not back off while weld is being made
Simple and easy to use

 

Ratchet Cage Clamps
Range: 20 - 80"

The TAG Ratchet Type External Line-up Clamp is very strong and accurate, but is also lightweight with either 'standard tack' cross bars or 'No-tack' arched cross bars.

Precision Acme Threads ensure great strength and ease of operation
Will not back off while weld is being made
Mechanism is enclosed to prevent dirt or mud
Standard 1" ratchet handle fits all sizes

 

Hydraulic Cage Clamps
Range: 20 - 80"

Up to 80" external No-tack type line-up clamps, lines up pipe for weld to enable the maximum weld to be made without moving the clamp, hand toggle or powerful hydraulic for accurate alignment.

Hydraulic jack capacity 10 - 12 ton
Specials upon request

Pipe Alignment Clamps
prev
next

Mathey Dearman Inc., B&B Pipe and Industrial Tools LLC, and TAG Pipe Equipment Specialist Ltd. are proud to announce the merging of the three companies into one business. While the strong brand names will continue, the new organization will be named Specialized Fabrication Equipment Group, or The S.F.E. Group.