TAG PIPE BEVELLING MACHINE - PREP 4
(from 1″ to 4″)
The PREP 4 is a very popular versatile machine that is robust and extremely powerful. Used in many industries but commonly found in tough in-situ environments, such as power station shut downs.
The PREP 4 boasts an increased locking range of 1″ to 4″ i/d and is available in pneumatic, electric or battery.
Download our TAG PREP 4 Machine Catalogue Here


TAG Pipe Bevelling Machine PREP 4
RANGE: 23 to 112mm i/d
Functions:
External Bevelling
Internal Bevelling
Elbow Bevelling
Facing
Counter-boring
Weld Removal
J-Prepping and facing of Tubeplate
Materials:
Any kind of Steel and Exotic Alloy
Power:
Pneumatic / Electric / Battery (110v or 220v)

The PREP 4 is one of our most popular i/d locking, in-line feed end prep machines. The PREP 4's power to weight ratio, in electric, battery (110v or 220v), or pneumatic drive form is unrivalled. A 4 jaw tool holder (chuck) allows use of up to 4 insert or form tools to enable bevelling of heavy wall pipe & tube, simultaneous external, internal and facing of tubes can be performed with ease for accurate repetitive work. Its size, power, and functionality, makes it extremely popular in high volume boiler repair and maintenance work, tube facing, weld removal, and J-prepping of the tube plate.
Features & Advantages
The PREP 4 is torque reactive. This means that the pipe or tube does not have to be fixed to be beveled, making it particularly useful on-site, in maintenance and repair situations. This is due to the design and strength of the thru shaft system that locks to the bore of the pipe. The Jaw system itself consists of 3 equilaterally positioned machined jaw segments, retained and locked on an inner, 'grooved' expansion shaft. These grooves keep the jaws held securely in position, unlike other systems that use a metal or rubber bands for jaw retention. As the expansion nut is is tightened, the jaws expand, locking tightly, and square to the bore of the pipe.
POWER OPTIONS:

 
ACCESSORIES & OPTIONS: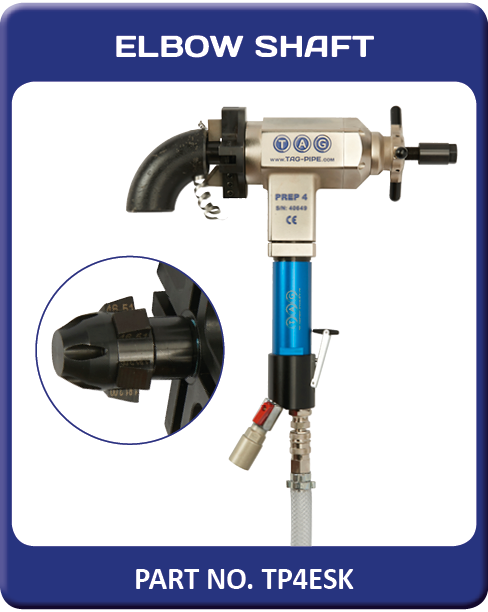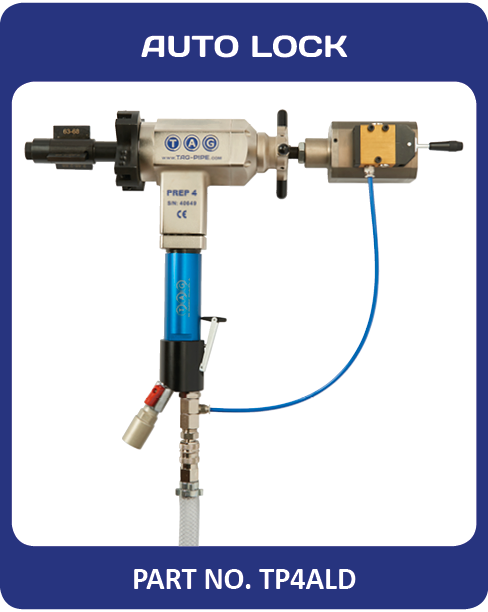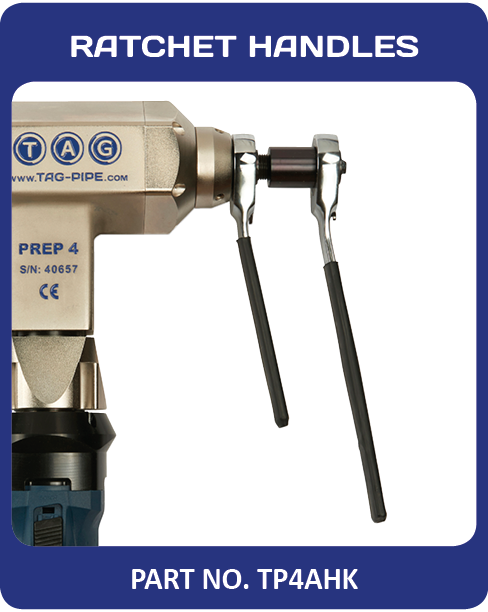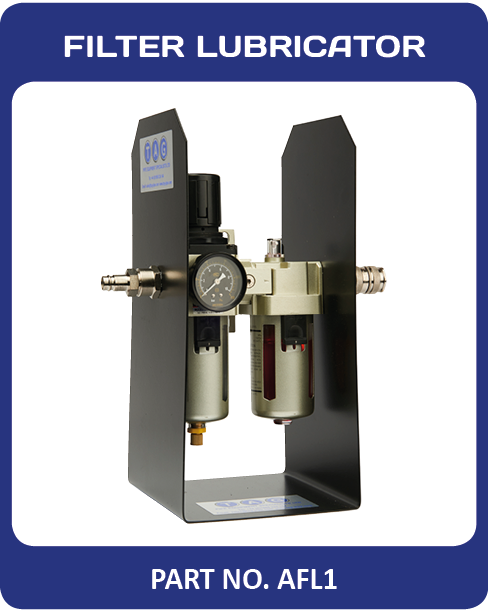 TAG Pipe Bevelling Machine PREP 4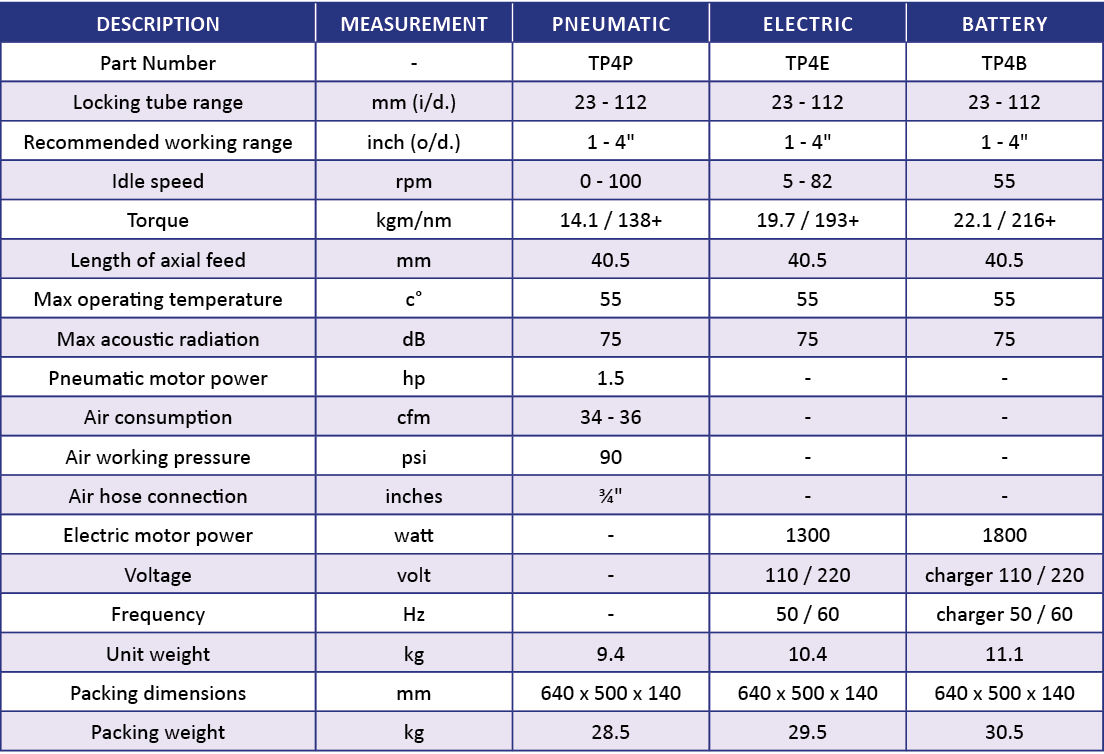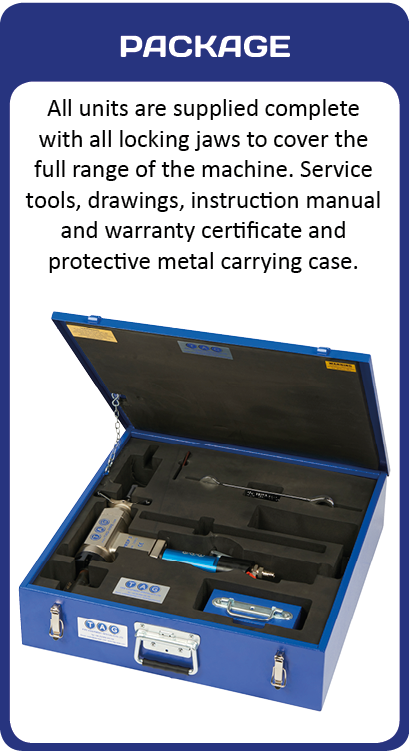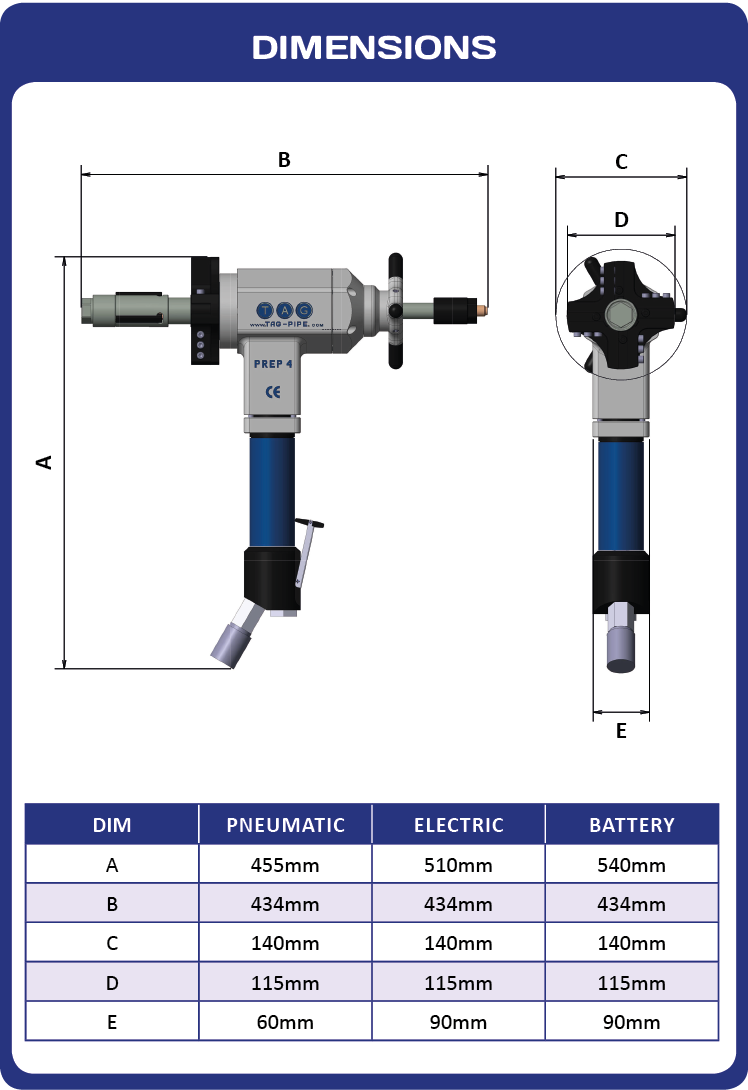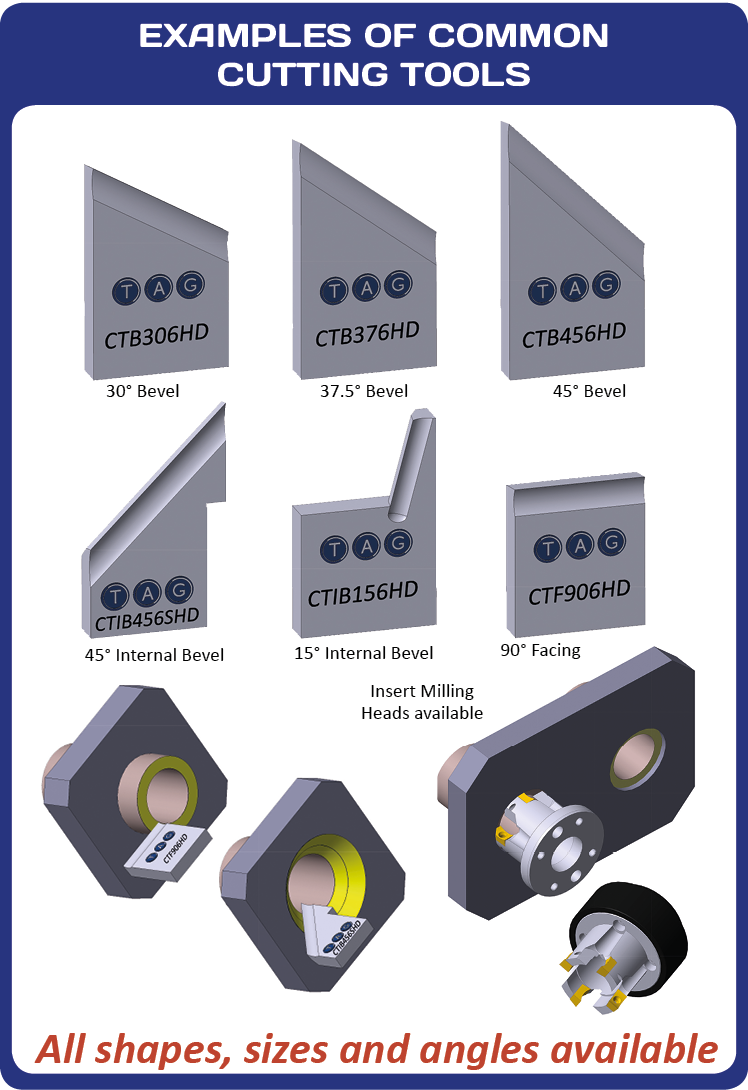 Pipe Bevelling Machines
prev
next

Mathey Dearman Inc., B&B Pipe and Industrial Tools LLC, and TAG Pipe Equipment Specialist Ltd. are proud to announce the merging of the three companies into one business. While the strong brand names will continue, the new organization will be named Specialized Fabrication Equipment Group, or The S.F.E. Group.