TAG E-Z Fab Pipe Cold Cutting and Bevelling Machine
Range: 1" - 24" o/d (30 - 620mm)
The E-Z Fab is a revolutionary new cutting & bevelling system for pipes. Ideally suited, but not limited to workshops, and high productivity process environments.
The E-Z Fab utilises a similar principle to our clamshell split frame cutting & bevelling machines.
However, the rotating, working inner ring is 1 piece, and is housed in a cast outer body, meaning strength, and rigidity... and speed. Due to its stability (and hugely in part due to the awesome 1.5kw Electric Servo Motor, we'll talk about that more later...) the fact that the ring is 1 piece means that it can rotate at high speed, whilst maintaining a stable, precise cut.
Download our EZ Fab Machine Catalogue Here

TAG E-Z Fab Pipe Cutting and Bevelling
High speed process pipe cutting & bevelling
UNIQUE Touch Screen NC Servo Electric Drive
Combines accuracy with safety
Several Automation modes
Any material
Customisable to your needs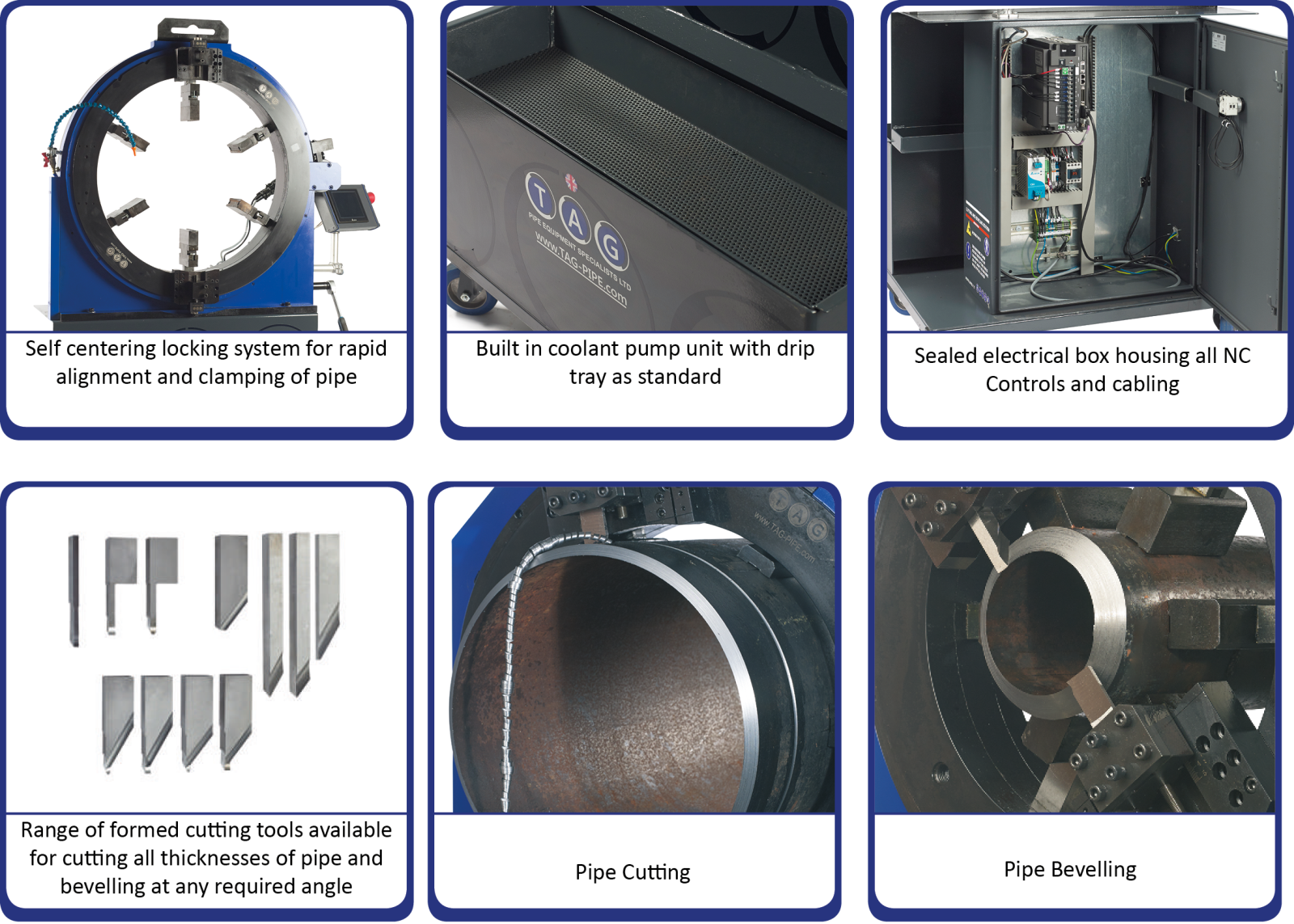 Touch Screen:
The E-Z FAB has been fitted with a Powerful 1.5KW Delta Servo Motor with Delta NC control, This enables ease of use with all Functions touch screen, We have used our 25 years experience to Recomended Preset speeds for Pipe size/Material as you can see below this enables very quick and easy set up with no human error.
The Numerically Controlled (NC) Servo Motor offers unrivalled power and cut speeds, from a touch screen Delta control system, conveniently mounted on an adjustable stalk-arm for operating ease.
The touch screen control comes with 2 Main settings: Manual, and Automatic.
The automatic option offers pre-set cut rotation speeds for pipes within each machines' range, whilst the Manual option allows the operator to adjust the speed of the machine themselves.
* Touch screen controls can be customised during commissioning/training.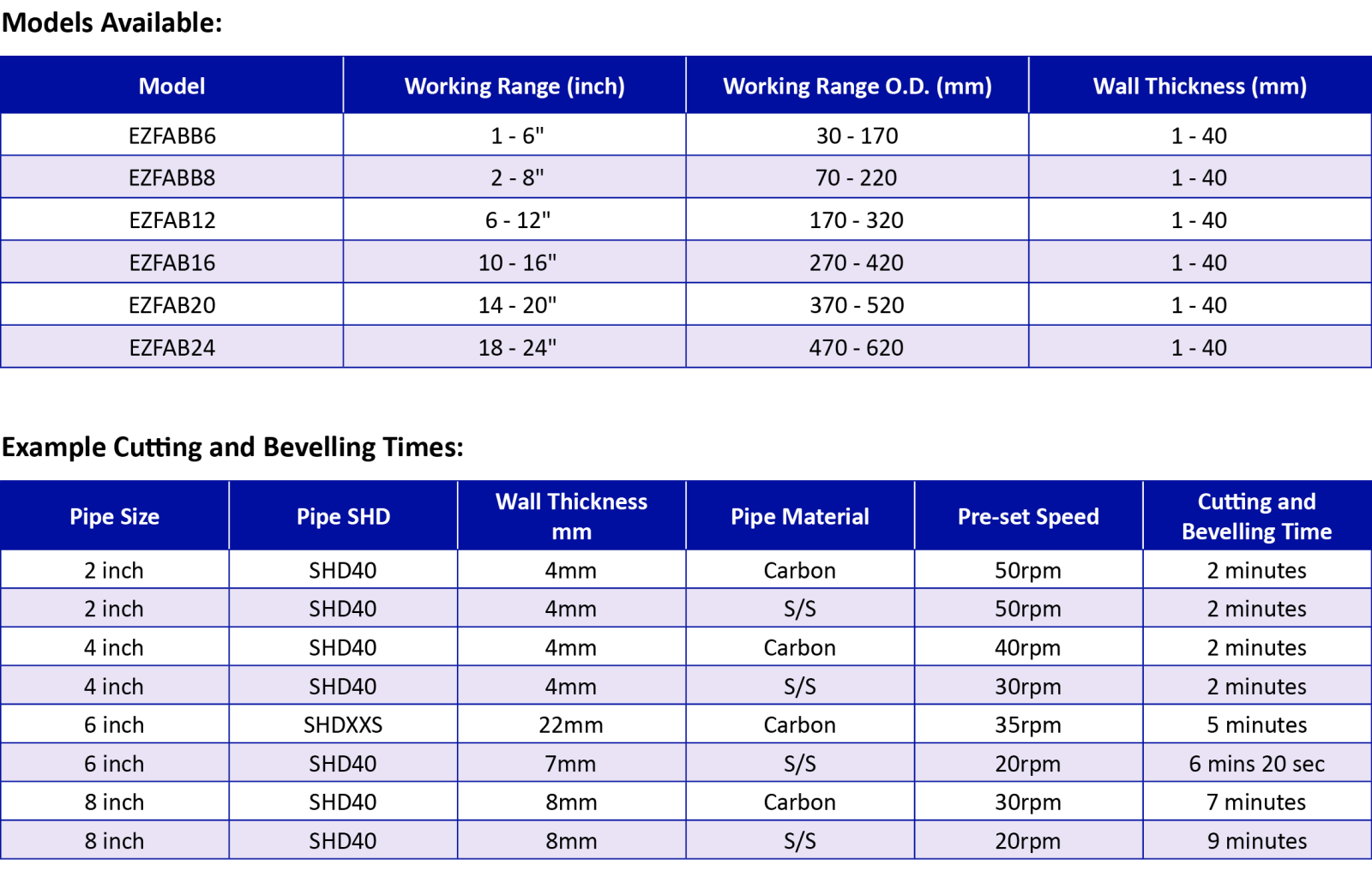 Pipe Cold Cutting Machines
prev
next

Mathey Dearman Inc., B&B Pipe and Industrial Tools LLC, and TAG Pipe Equipment Specialist Ltd. are proud to announce the merging of the three companies into one business. While the strong brand names will continue, the new organization will be named Specialized Fabrication Equipment Group, or The S.F.E. Group.