TAG's E-Z Curve Series is a portable oxy-fuel hand held oxy-fuel cutting machine with an integrated drive system, ignition device and Start-Stop-function for pre-heating flame.
It ensures highest cut quality in vertical, circular and shape cutting as well as bevelling.
Besides cutting of flat surfaces it is also possible to perform curved contours on vertical surfaces like I-beams, pipes and bended plates.
Thanks to the low weight of 3.5kg E-Z Curve Series can be used as simple as an ordinary hand cutting torch.
TAG's E-Z Curve Series comes with auto ignition, one click gas shut off, flame pre-set valves.
Standard all positions drives
High efficiency performance the drive switch is linked to the cutting oxygen valve causing simultaneous operation of cutting oxygen and drive power.
Cutting attachments quickly changed for all types of cutting applications.
E-Z Curve TAG kit 
The E-Z Curve TAG kit is a complete kit that will give the operator a variety of cutting options and solutions for optimal performance and comes standard with the following items:
E-Z Curve body including universal nozzle-mix torch suitable for all nozzle-mix cutting nozzle
Small circle cutting attachment 30mm - 120mm
Bevel cutting attachment variable up to 45°
Straight cutting attachment
Guide lever
AC adaptor with cable
Cutting nozzles up to 30mm
Standard tool set
Steel carrying case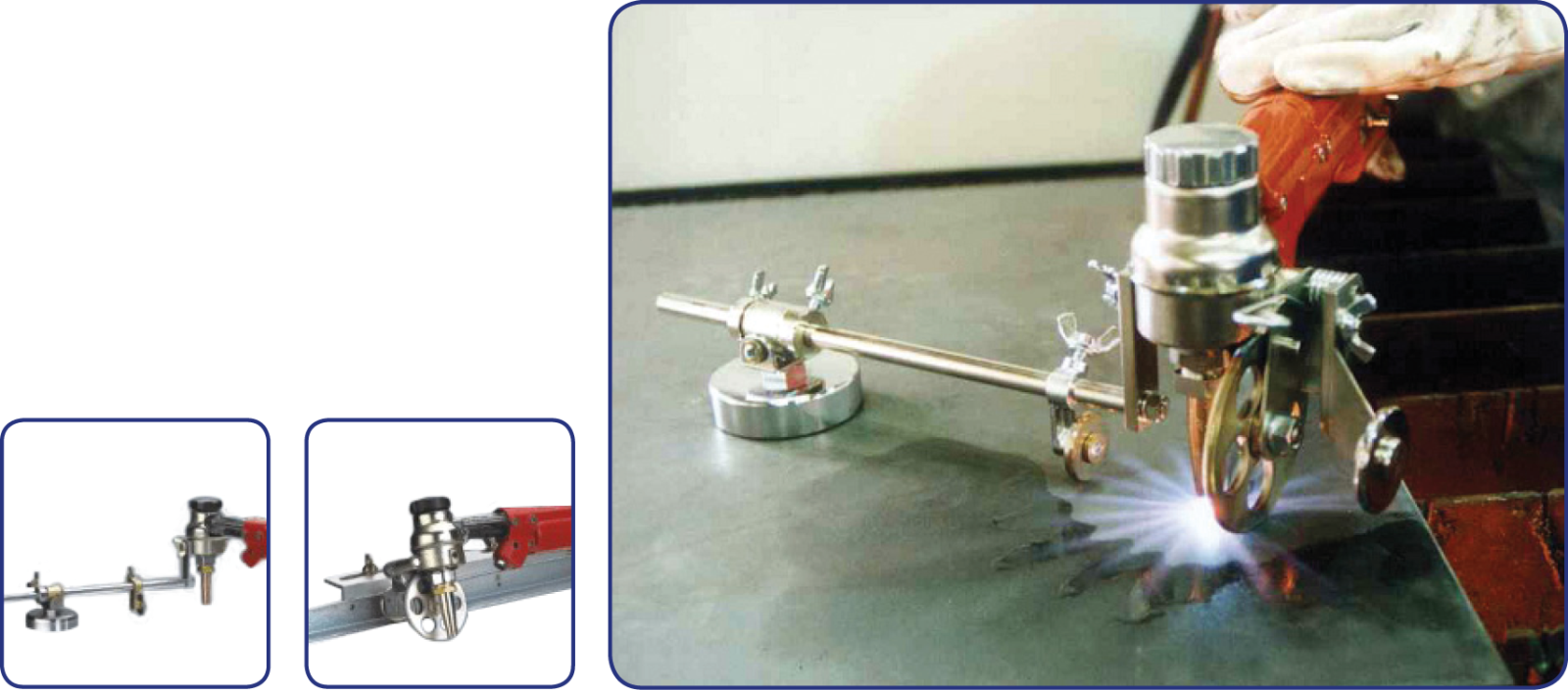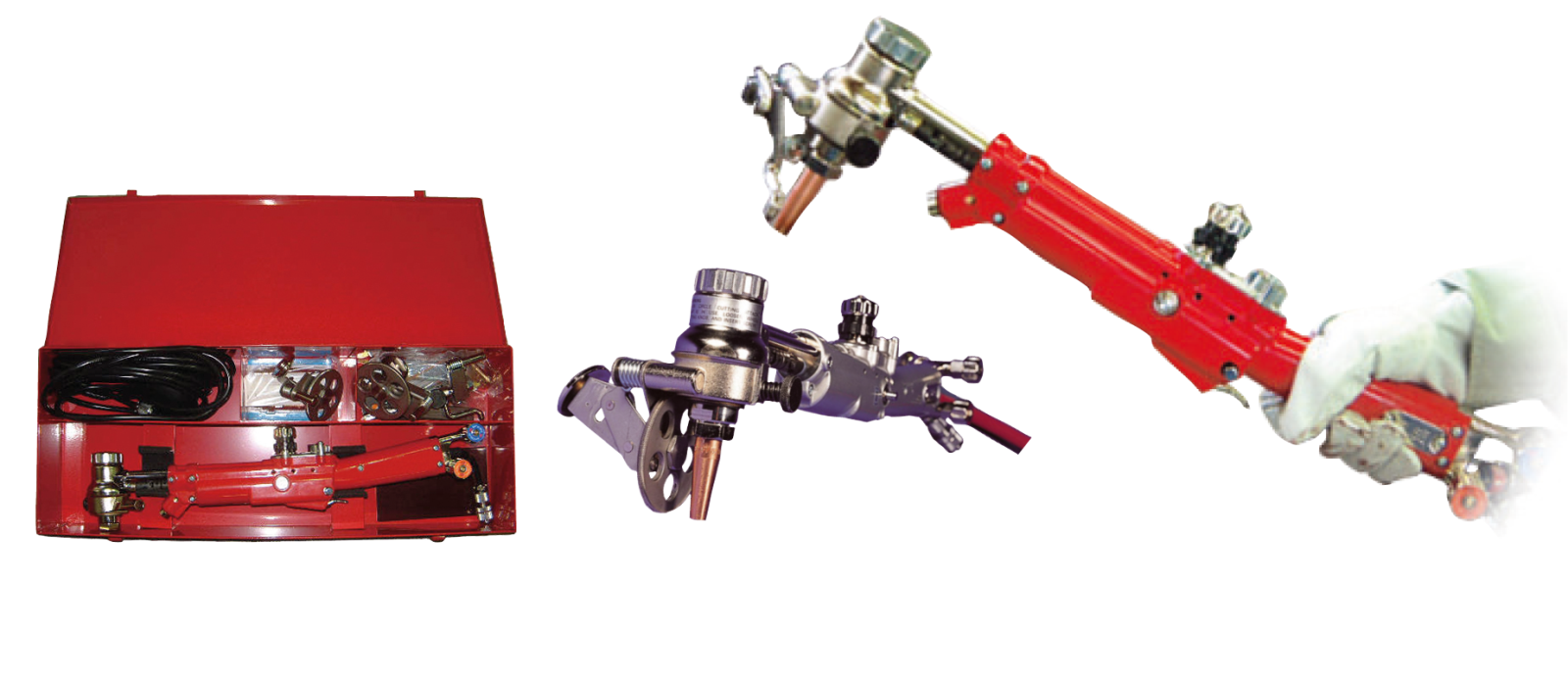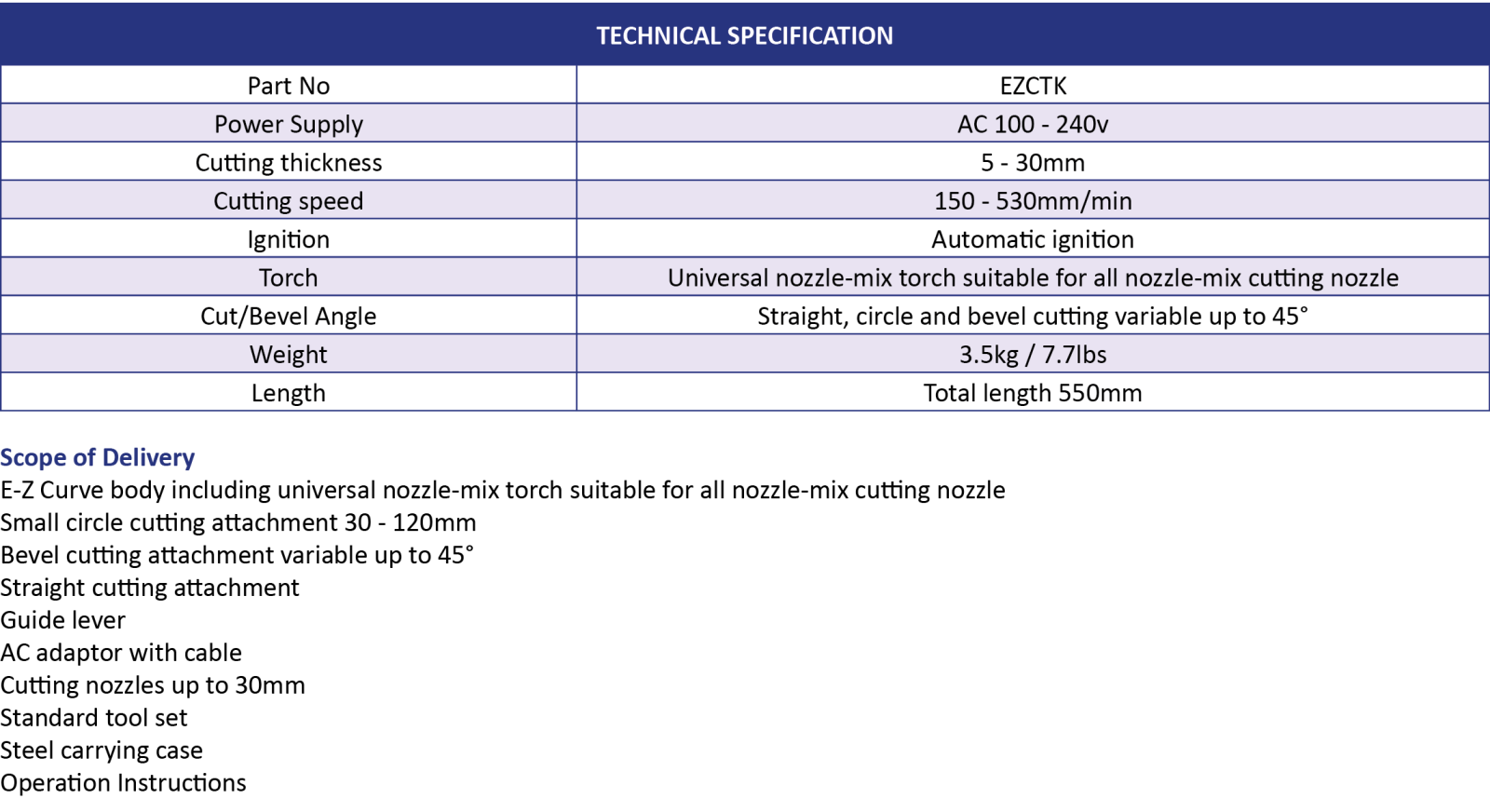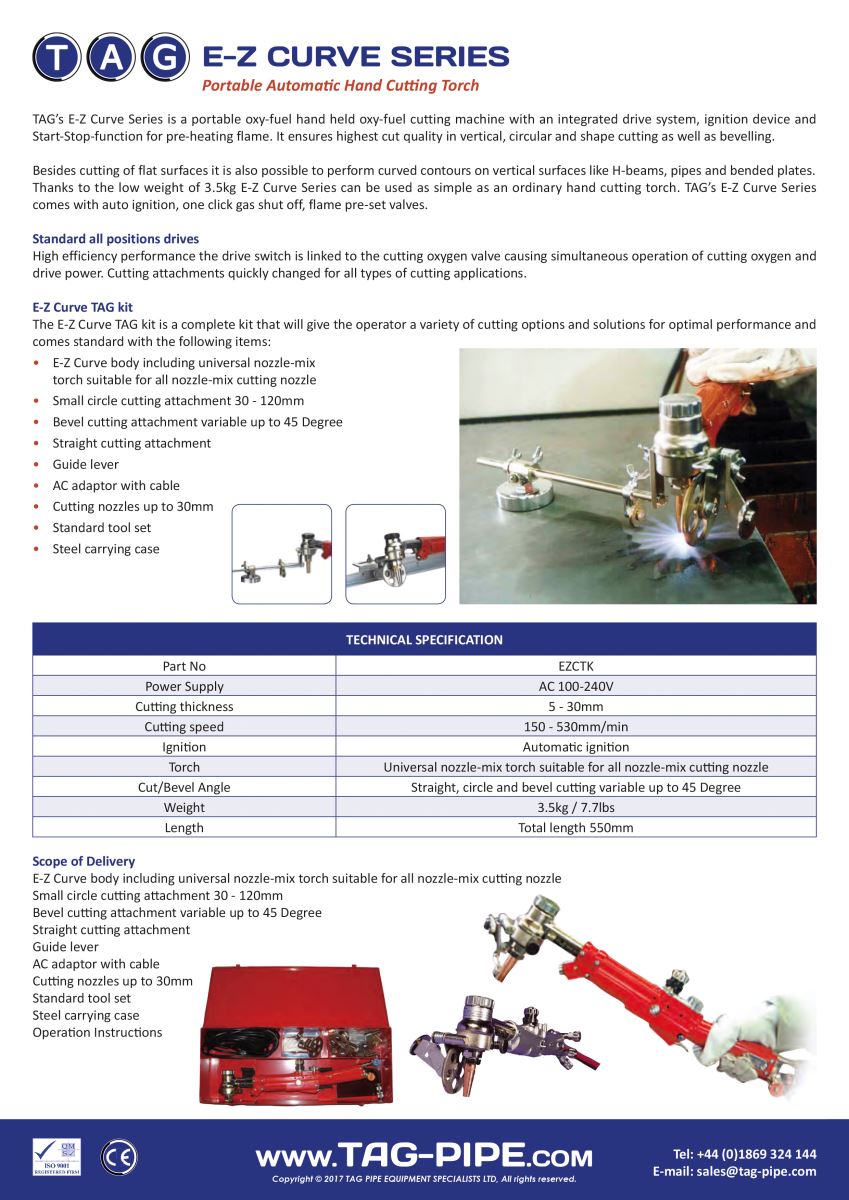 Bevelling Machines
prev
next

Mathey Dearman Inc., B&B Pipe and Industrial Tools LLC, and TAG Pipe Equipment Specialist Ltd. are proud to announce the merging of the three companies into one business. While the strong brand names will continue, the new organization will be named Specialized Fabrication Equipment Group, or The S.F.E. Group.