TAG Duo Pipe Stand
Heavy duty four leg height adjustable, pin lock pipe stands
The Duo is height adjustable and uses quick change style heads.
Designed for large diameter pipe rotation and feeding.
With locking brakes on the wheels to secure the load for marking, layout or fit-up.
Now supplied with folding legs as standard for ease of use and transport and ultra safe pin locking design.
Download our Duo Pipe Stand Catalogue Here

TAG Pipe Equipment Specialists manufactures pipe stands that have been designed to give you the highest quality at the best price.
TAG Tri Stands are constructed from box section and are available with a variety of different head styles to suit any application.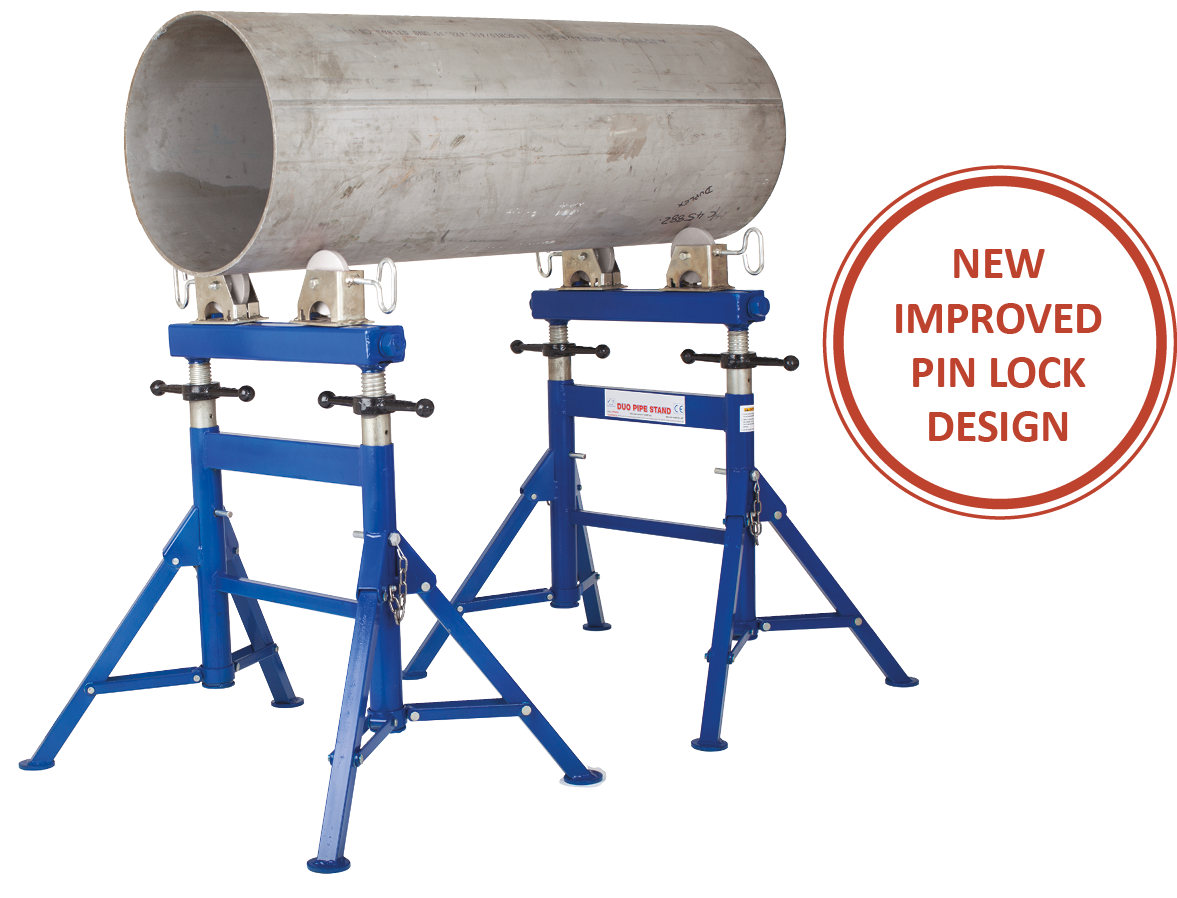 Features and Advantages
11/8" Square box section construction
1,585kg / 3,500lbs load capacity
Choice of fixed leg base or folding leg base
Folding legs allow for easy storage and transportation
Comprehensive range of 9 different head styles
Adjustable in height from 271/2 - 48" (71 - 122cm)
Independently load tested
CE Conformity Certified with CE Mark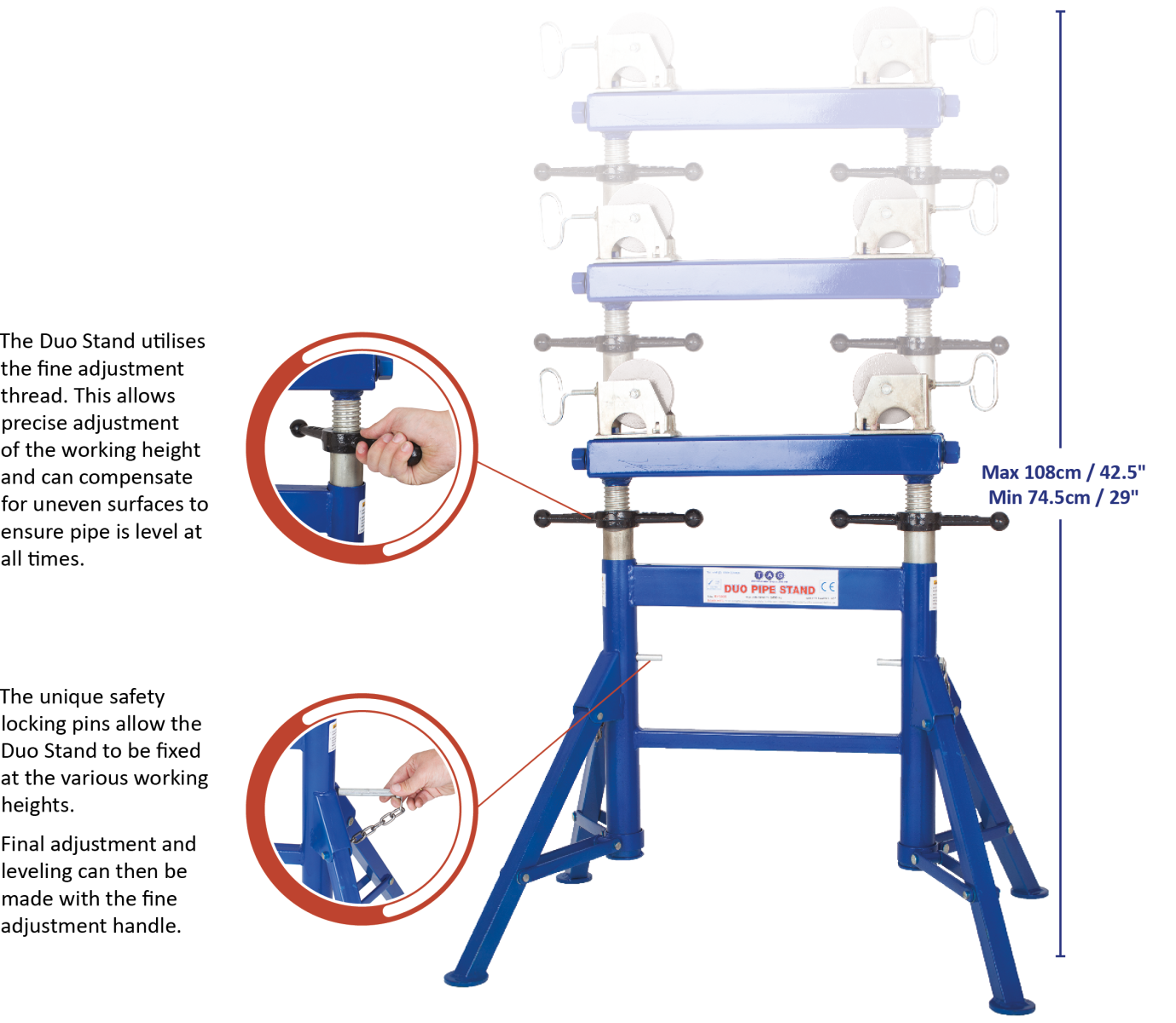 Duo Pipe Stand Options
The Quick Change style heads increase the versatility of the duo stand.
The heads can be changed in a matter of seconds, without tools, to adapt to almost any applications.
Roller wheels are available in steel, stainless steel or nylon.
Ball transfer heads are available in steel or stainless steel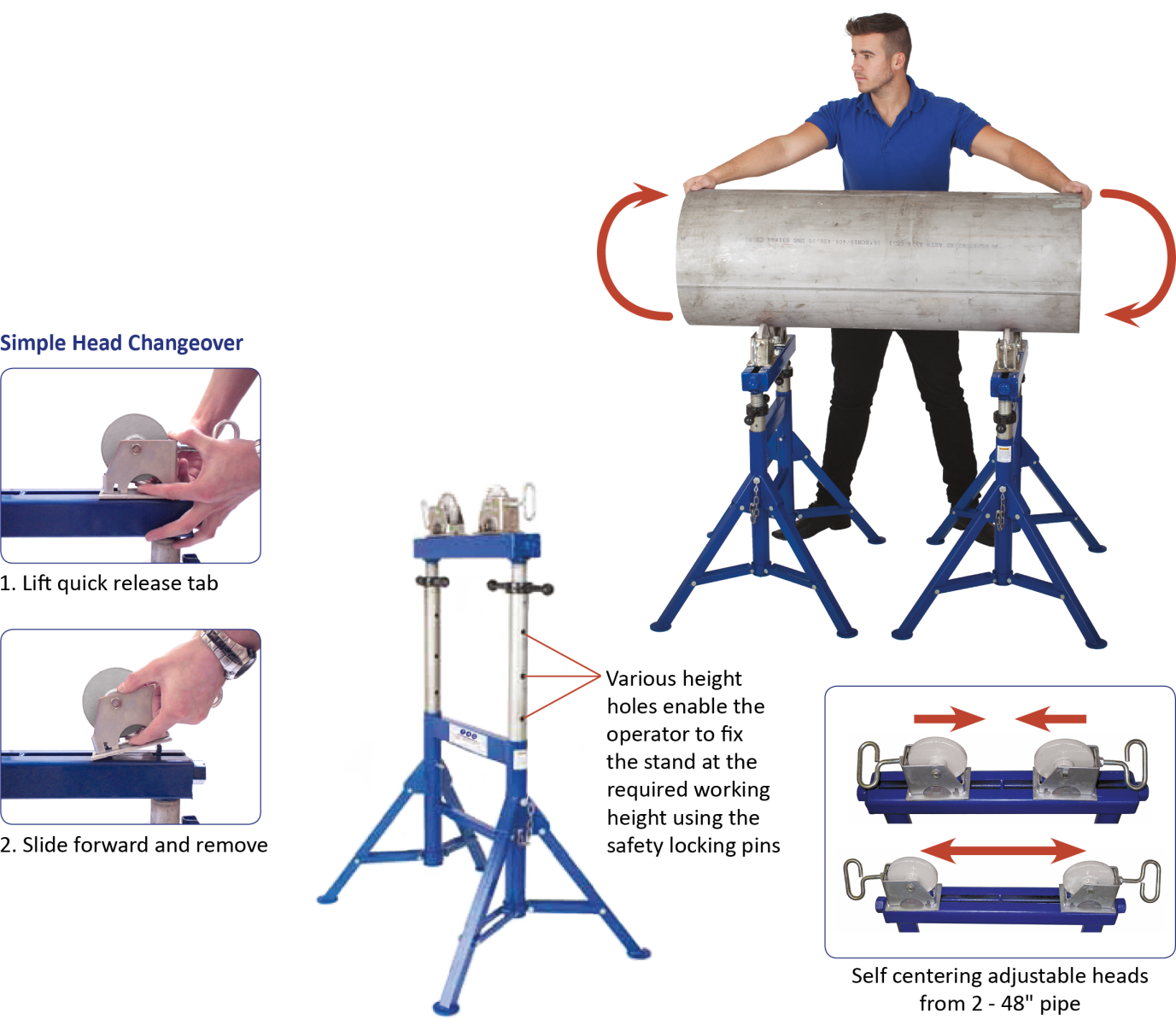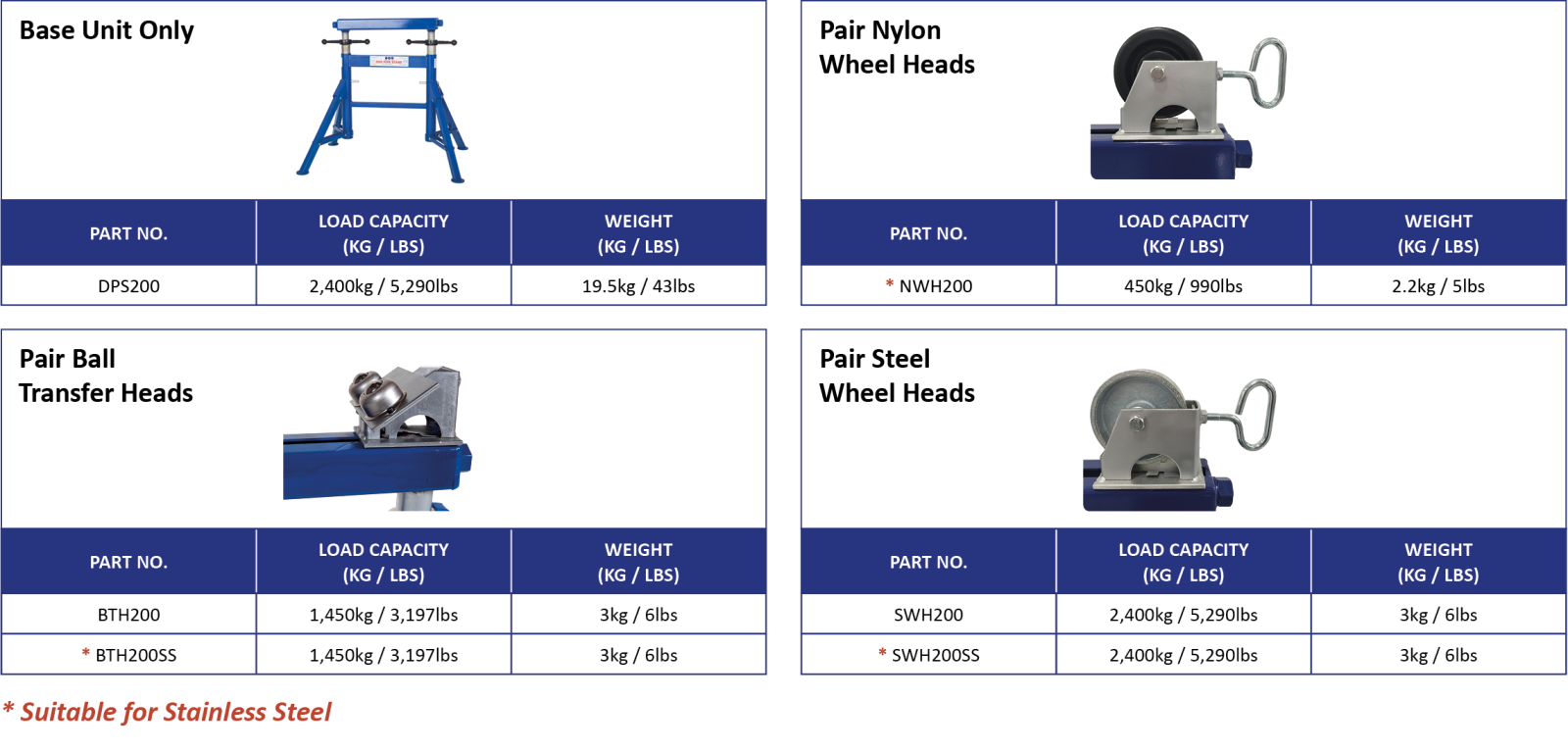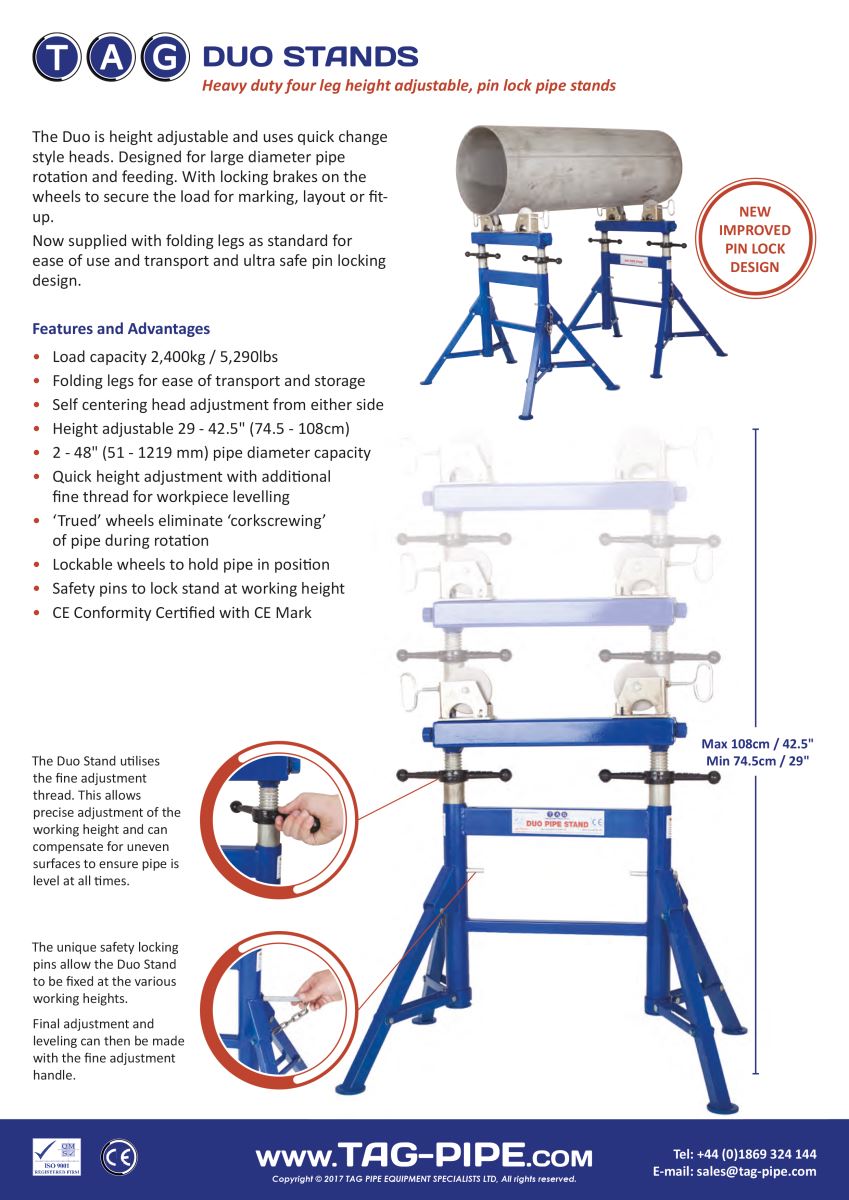 Pipe Stands & Rollers
prev
next
Featured News
SEND US YOUR PICTURES AND RECEIVE A £50 DISCOUNT OFF
e-mail us some pictures of our equipment in use, and if we use them on the website, or in any of our literature we'll give you a £50 credit against your next order!!!
Featured News
OUT NOW!
THE NEW 'E-Z' FIT RED PIPE CLAMP!
The latest addition to TAG Pipe's range - rapid fit up, pipe-welding alignment clamps, is the latest version of the 'E-Z' Fit Red. Boasting a range of 1" to 12" in just 3 clamps! The new 'E-Z' Fit Red can be used on stainless steel without any additional accessories, preventing contamination of the pipe during fit up.