TAG PMM155 Handheld Plate Beveller
From 1.5mm Plate thickness
TAG's range of handheld bevelling machines are the most durable and versatile on the market. The range is capable of bevelling and radiusing straight edges, shapes, contours and holes from 20° to 60°.
Using tungsten carbide inserts the machines can bevel from 1.5mm up to 40mm on Aluminium plate and an impressive 16mm on Carbon and Stainless Steel!!
These units can also be used for dressing and de-burring, and is available with a range of radius heads and inserts. Available in electric 110v or 220v power supply.
Download our PMM155 Handheld Plate Beveller Catalogue Here

Materials: Any kind of Steel, Aluminium, Brass or Plastics
Power: 110 or 220v or Pneumatic
Note: For the deburring of outer and inner outlines, bevelling, milling of radii and bore holes as from 20mm Ø.
Especially developed to produce clean visible edges and to prepare welds.
Tool-less adjustment of bevel height
Handy and powerful
For construction steels, stainless steels, aluminium and other materials
Multiple indexable insert holder 45° (optional 30°)
Also for radii R = 2.5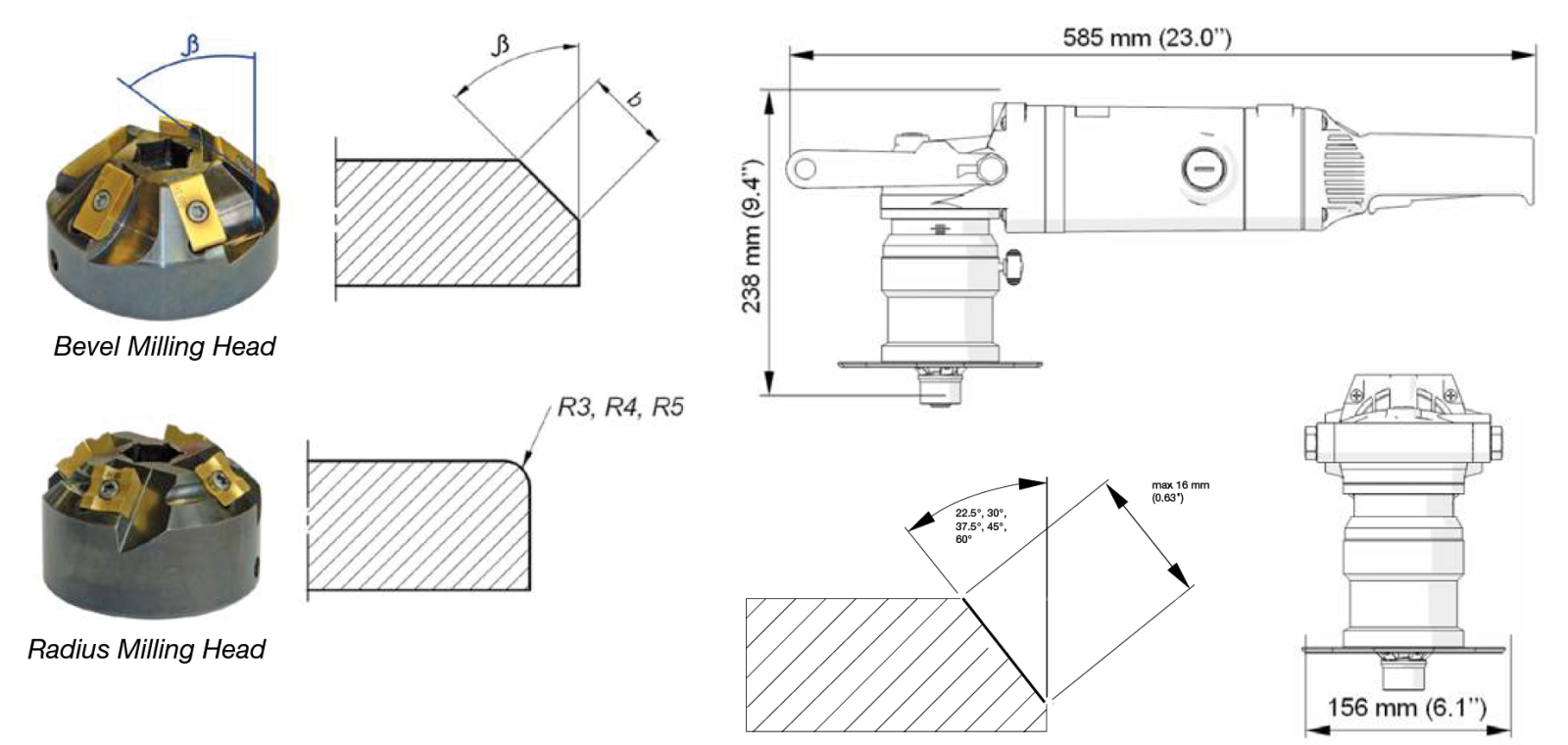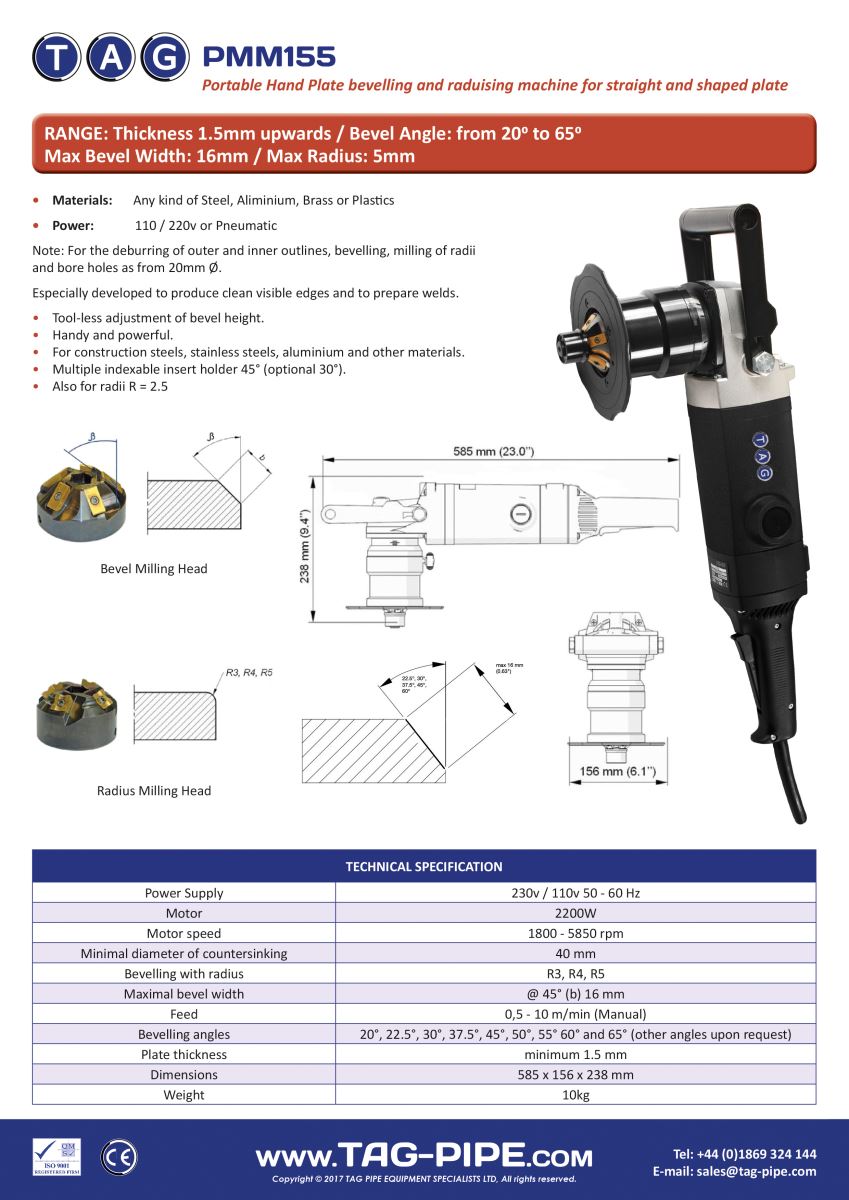 Bevelling Machines
prev
next
Featured News
SEND US YOUR PICTURES AND RECEIVE A £50 DISCOUNT OFF
e-mail us some pictures of our equipment in use, and if we use them on the website, or in any of our literature we'll give you a £50 credit against your next order!!!
Featured News
OUT NOW!
THE NEW 'E-Z' FIT RED PIPE CLAMP!
The latest addition to TAG Pipe's range - rapid fit up, pipe-welding alignment clamps, is the latest version of the 'E-Z' Fit Red. Boasting a range of 1" to 12" in just 3 clamps! The new 'E-Z' Fit Red can be used on stainless steel without any additional accessories, preventing contamination of the pipe during fit up.