SPLIT FRAME CLAMSHELL COLD CUTTING AND BEVELLING MACHINES 1" to 48"
RANGE: 1" to 48" o/d (25 - 1,220mm)
Larger sizes and customised machines available upon request.

Try our small pipe cutting and beveling machines and split-frame clamshell today!
Functions: External bevelling / internal bevelling / counter-boring / compound bevels / J-prep bevelling
Materials: Any kind of steel and exotic alloy
Power: Pneumatic, electric (110v or 220v), hydraulic or servo electric motor
Our small pipe cutting and beveling machines and split-frame clamshells are second to none in the industry.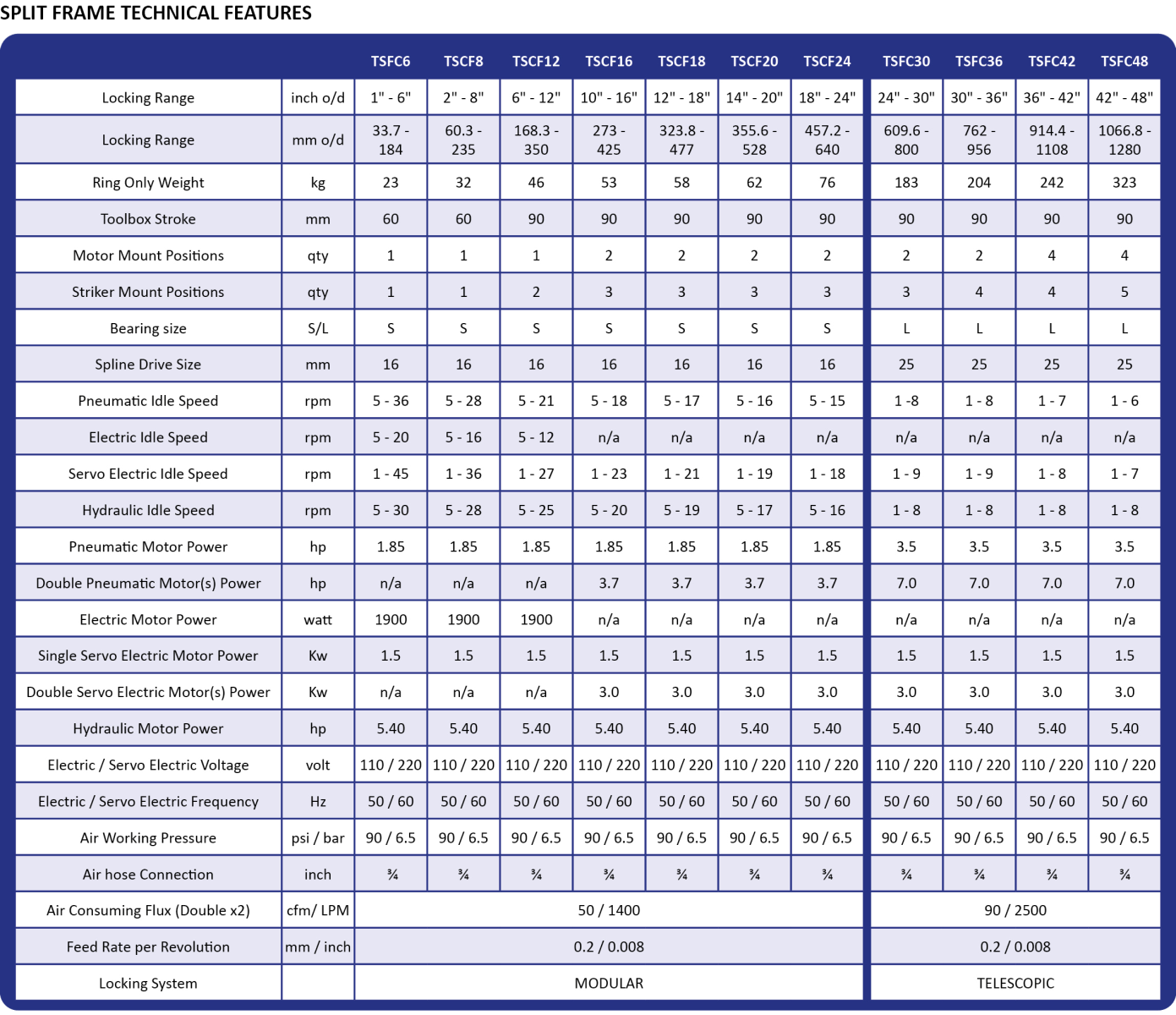 When it comes to small pipe cutting and beveling machines, split-frame clamshells, and all our other products our group policy is one of continuous improvement. Products and data tables are subject to change or vary from those illustrated.
• All complete machines are supplied with: Machine ring/body, motor, tool boxes, striker, locking jaws, machine box, service tools.
• A protective custom built metal box is supplied with TSFC6 - TSFC24, all larger sizes are supplied in a custom built wooden box
• Drawings, instruction manual and warranty certificate are also supplied as standard.
• Pneumatic machine must be used with filter lubricator and oil - use without will void warranty.
TAG SPLIT FRAME

ACCESSORIES

POWERS