SPLIT FRAME CLAMSHELL COLD CUTTING AND BEVELLING MACHINES 1" to 48"
RANGE: 1" to 48" o/d (25 - 1,220mm)
Larger sizes and customised machines available upon request
Functions: External bevelling / internal bevelling / counter-boring / compound bevels / J-prep bevelling
Materials: Any kind of steel and exotic alloy
Power: Pneumatic, electric (110v or 220v), hydraulic or servo electric motor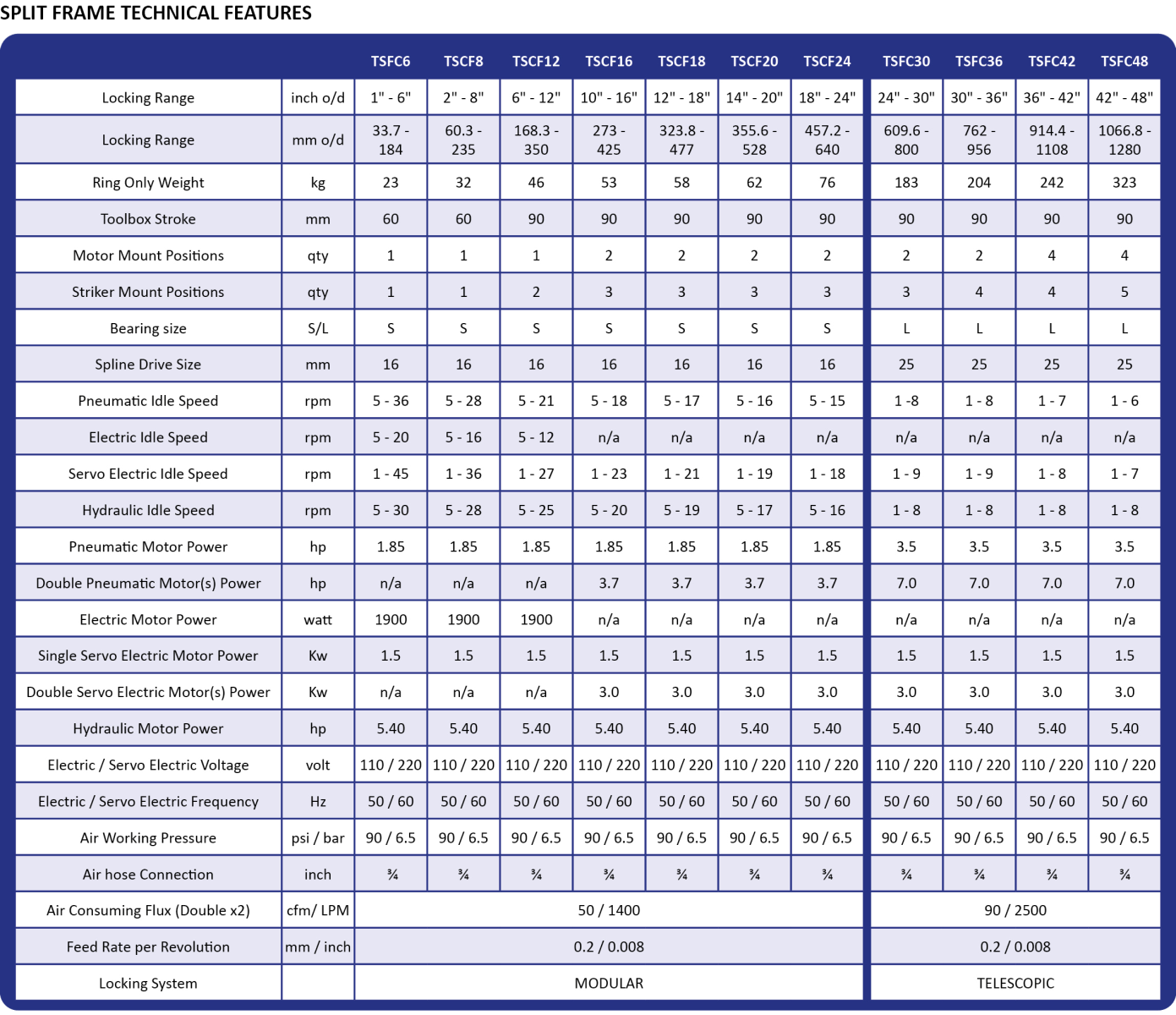 Our group policy is one of continuous improvement. Products and data tables are subject to change or vary from those illustrated.
• All complete machines are supplied with: Machine ring/body, motor, tool boxes, striker, locking jaws, machine box, service tools.
• A protective custom built metal box is supplied with TSFC6 - TSFC24, all larger sizes are supplied in a custom built wooden box
• Drawings, instruction manual and warranty certificate are also supplied as standard.
• Pneumatic machine must be used with filter lubricator and oil - use without will void warranty.
TAG SPLIT FRAME

ACCESSORIES

POWERS

Pipe Cold Cutting Machines
prev
next

Mathey Dearman Inc., B&B Pipe and Industrial Tools LLC, and TAG Pipe Equipment Specialist Ltd. are proud to announce the merging of the three companies into one business. While the strong brand names will continue, the new organization will be named Specialized Fabrication Equipment Group, or The S.F.E. Group.